In brief: Nubank is eyeing an IPO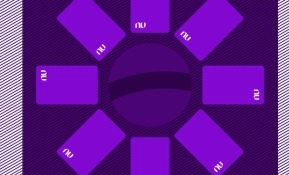 The Brazilian neo-bank Nubank is still raising the stakes. While its valuation reached a record high last June, it has almost doubled with the announcement of its potential IPO in the United States.
Eight years after its creation and only a few months after its launch in the United States, Nubank is ready to go public.
This operation would allow it to reach a valuation of more than 55 billion dollars, which is more than Itau Unibanco, one of the main banks in the country.
Especially since Nubank finally managed to make a profit in the first quarter of 2021 (to the tune of $1.3 million) after recording almost $43 million in losses in 2020.
With more than 12 million customers in Brazil, the Brazilian unicorn has gained 1.5 million customers in Mexico in just over a year and has 300,000 Colombians on a waiting list. It has a total of 40 million customers in Latin America and plans to expand to other countries.