In brief: New developments for the ECB's Digital Euro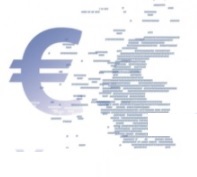 The ECB has long been working on its digital Euro project. But the organisation has just taken a big step forward by presenting its partners in this project. CaixaBank and Amazon are among the players involved, along with Worldline, Nexi and EPI. The five partners will be tasked with developing a prototype of the digital Euro and guaranteeing Europe's monetary sovereignty.
After a worldwide call for partners (and 54 applications), the European Central Bank has finally chosen five partners to help develop its digital euro prototype: CaixaBank, Amazon, Wordline, Nexi and EPI.
Each partner has been given a well-defined mission.
CaixaBank will focus on producing a prototype P2P online payment application using the digital euro. This application will simulate the steps that individuals will have to take to transfer digital euros to their account and/or transfer digital euros to other individuals.
Worldline will also be responsible for developing the use case for offline payments between individuals.
Nexi will work on the issue of in-store payments initiated by the beneficiary.
EPI will work on payer-initiated in-store payments.
Amazon will look at digital Euro payments in the context of e-commerce.
The prototyping exercise will be completed in the first quarter of 2023, with the delivery of the ECB's findings.
This announcement comes as a direct response to another digital Euro initiative, of a private nature, led by the FinTech Circle. This digital currency was to be issued from the US. This would reinforce the risks of Europe losing its monetary sovereignty. But the choice of Amazon as one of the ECB's main partners in this project has reopened this debate.