Mobility
Payment
United States
Hyundai and Xevo Partner for In-Car Payments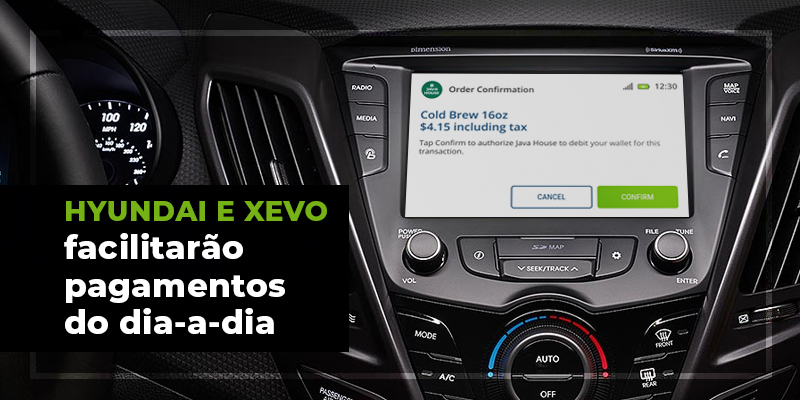 The global leader in data-based user experience for the automotive industry Xevo and Korean company Hyundai announced an agreement on enabling car drivers to make payments directly from their car's dashboard. After they set up their marketplace in General Motors vehicles, Xevo reaches out for a larger share of this market.
Hyundai customers may rely on Xevo's merchant-to-driver commerce interaction platform Xevo Market to connect with their favourite brand and be sent contextual offers through their car's "infotainment" touch screen.
These customers already can order-ahead takeout food, pay for a cup a coffee, car parking time or fuel using their car's dashboard via Xevo on-board technology. This tool will also help Hyundai develop their own digital wallet. Hyundai Wallet is intended to store the driver's card data or PayPal account by way of simplifying payment processes.
These new features will be added to the manufacturer's telematics platform, Hyundai Blue Link. And the group intends to establish other commercial partnerships to propose a wider range of services.
Comments – More wallets, even in cars
However their launches may not be successful eventually, many non-banking players now propose wallet offers. In spring 2018, several announcements were made (including by Allianz and AirAsia). For this manufacturer, payment features remain an option, but what's at stake here for these groups is to include as many services as possible. The Korean group tries to stand out via adding a set of services for their app. This initiative is in line with underway work on improving the driving experience. Just like Hyundai, a certain number of car manufacturers have been testing innovative business models as they aim to become service providers, too. The idea is to meet car drivers' new expectations and get ready for upcoming technological mutations.
After banking players and tech giants, the car industry is making progress on the payments sector. This in-car payment service isn't a market first. In December 2017, General Motors added relatively similar on-board connected commerce technologies for their vehicles' dashboard. As they seek ways to find extra revenue sources, these marketplaces are actually challenging smartphones even if they do not yet propose as extensive ranges of services.