Google relaunches its Wallet and presents its "Virtual Cards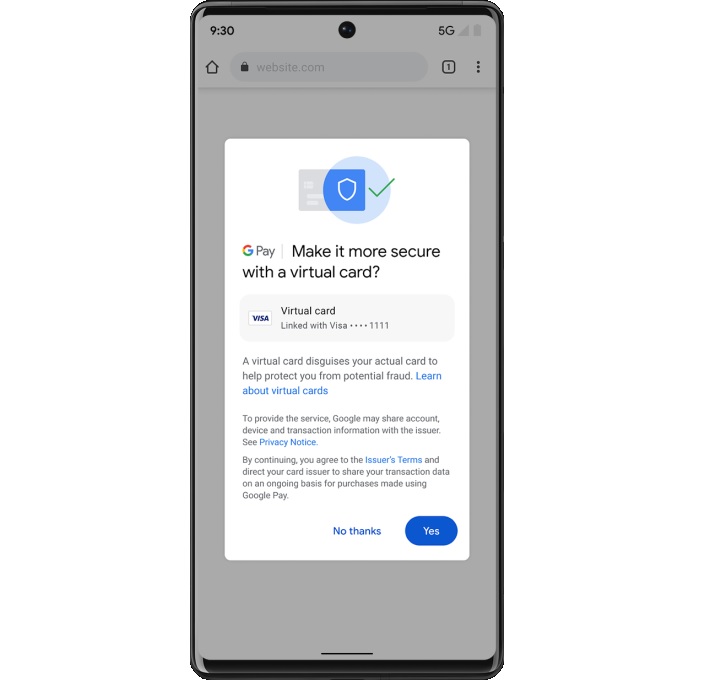 At its annual I/O 2022 conference, Google unveiled its latest services and innovations. Among them, new features on the theme of financial services with a return to grace of the wallet and virtual cards optimised to facilitate online purchases. A new demonstration of strength for a web giant.
FACTS
Google's big announcements this year include initiatives in financial services and payments in particular.

Google is refocusing on its strengths and capitalising on its status as a web giant to add a new feature for issuing encrypted virtual cards to its Chrome browser. Users of the service will simply register their payment card with Google before activating the virtual card generation option on the card management page associated with their Google account.

Virtual card numbers will be generated on the fly so that users can make secure online purchases. They will be automatically filled in on payment forms to make transactions as easy as possible.

In addition to one-off purchases, these cards can also be used to pay for subscriptions. Transactions paid for using these cards will then be listed on pay.google.com.

Google is relying on various financial partners to introduce this new functionality: Capital One, but also the major card issuing networks such as Visa, American Express and Mastercard (later this year).

These virtual cards will be deployed free of charge in the United States. Their arrival on the market is planned for this summer, before being deployed in some forty other countries.

After the Chrome browser, the functionality will also be extended to Android; an adaptation for iOS is planned later.
CHALLENGES
Capitalising on technological innovation: Not that browser extensions are very innovative, but their use in the field of financial services, such as Klarna with its extension enabling BNPL services, is fairly recent. For once, Google is counting on its strength to try to democratise an existing model by presenting an optimised version of virtual cards, thanks to direct integration as a functionality within its browser.

Relaunching its services: Google presents its new model of generating virtual payment cards as a complement to its financial offerings such as Google pay. In addition, other payment methods of Google users will be able to be stored within its Wallet, alongside boarding passes, loyalty cards, tickets for events or other health passes. Users of this service will also soon be able to store their driving licence in their Wallet, and even digital car keys. This is a way of relaunching the service, which was launched in 2011 and has since struggled to establish itself in users' daily lives.
MARKET PERSPECTIVE
The main argument for Google's new virtual map feature is its integration with Google Chrome, the world's most used browser. The rapid growth of online shopping is contributing to the growing need for a secure and convenient online payment method.

In addition, these virtual cards address a major challenge in the fight against online fraud. Losses from card payment fraud in the US reached $12.56 billion last year, according to Insider Intelligence.

The revival of Google Wallet comes as a competitive response to Apple, which also recently brought its wallet to the forefront.