Innovation
Technology
United States
Goldman Sachs Buys Out Clarity Money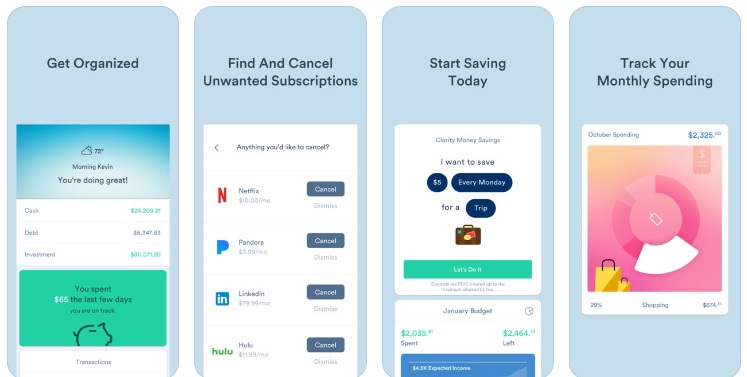 Yet another bank/FinTech acquisition has officially been announced in the US. The investment bank Goldman Sachs –which already made their ambitions clear when it comes to also addressing BtoC segments– sees Clarity Money's PFM tool as a means to achieve their goals.
Goldman Sachs is acquiring Clarity Money, an aggregation and PFM specialist with their own AI tech. The investment bank intends to make their PFM app available to their customers. This addition should contribute to helping Marcus –their retail banking subsidiary– aim for one million potential customers already using Clarity Money services. For now, Marcus has 350,000 customers, who have been granted $2.5 billion in loans.
This strategic move is in line with the group's long-term ambitions for Marcus, i.e.: crafting a leading digital platform for personal lending through introducing customised, transparent, user-friendly products.
Over time, Marcus could then be provided with additional services. Clarity will be fully integrated and rebranded as "Marcus by Goldman Sachs" so they may benefit from this leading bank's prominent image. The transaction amount has not been specified but it could be worth $50 to $100 million.
Comments – Smarter PFM services to attract individual customers
Over the past few months, Goldman Sachs has been making changes to their image and rethinking market positioning to address more targets. Besides asserting their part as an investment bank, this US giant now tries to attract individual customers.
By way of achieving this prospective goal, their project is being supported via their BtoC subsidiary, Marcus. This retail bank was founded in 2016 and still has work to do regardless of their parent company's fame. For instance, they need to add smart services. Through buying out Clarity Money, Goldman Sachs should meet this goal as they rely on a technological approach consistent with their market positioning. This necessary strategic shift is described by their CEO as a means to transform this bank into a technological company: APIs and algorithms have become business assets. This accounts for their interest in a smart PFM tool: likely addition to their digital lending platform.