Payment
Players' Strategy
United States
Global Payments Acquires TSYS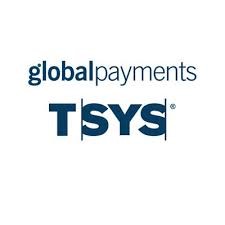 FACTS
The American provider of payment technology Global Payments acquires Total System Services for $21.5 billion (roughly €18.9 billion) in shares.
Goal: Build an industry leader able to challenge traditional banking players and FinTechs.
TSYS is based in Georgia, and features services for merchants, acquirers and issuers. They reported $4 billion in revenue for 2018.
Global Payments is based in Atlanta, enabling merchants to accept a wide range of payment solutions. They reported $3.4 billion in revenue for 2018.
Their merger will result in a new company, also to be known as Global Payments. Global Payments' current shareholders will be holding 52% of the combined company, while TSYS' shareholders will hold 48%. It is expected to process over $50 billion in transactions worldwide each year.
Target figures:

Deliver at least $300 million annual run-rate cost synergies through combining business operations
Achieve at least $100 million annual run-rate revenue from cross-sell complementary solutions
Provide payments solutions to 3.5 million merchants (especially SMEs), and to more than 1,300 financial institutions across more than 100 countries.

The transaction is expected to close in Q4 2019.
CHALLENGES
A Win-Win transaction on a market facing concentration. This merger of equals would enable both groups to challenge industry giants. Global Payments will also be able to boost their presence in the US market for e-payment and multi-channel solutions. Based on TSYS' solutions for issuers and consumers, they will be betting on the latest trends in digital payment.
Increasingly competitive sector. More partnerships are seeing the day as payments-focused start-ups are gaining ground (Adyen and Stripe, for instance) and competition is also fuelled by banking institutions working on payment systems. Market specialists committed to running this race and scaling up: they expect to cut down fixed costs while increasing their processed volumes.
MARKET PERSPECTIVE