Insurance
Innovation
United States
Free2Move Opts for "Powered by Trov" Insurance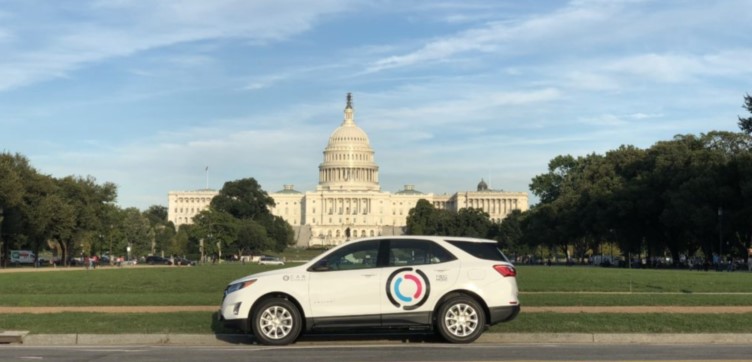 FACTS
The on-demand insurance company Trov and mobility focused player Free2move (developed by Groupe PSA) announced an official partnership.
Goals: Craft insurance policies fully adjusted to the vehicles in their Free2Move mobility service.
How it works

Free2Move leverages Trov's Vehicle Activity API, integrates it with their connected vehicles
They are sent all data about the Free2Move car fleet in real time, as well as its drivers' routes
Contract prices are adjusted in real time
Trov assesses risks based on the vehicle's situation when on-to-go.
Once the trip over, Trov assesses the risk profile for the given vehicle (parked = safe).

Following a test phase, Free2Move claims their customers can save up to 30% compared to when relying on traditional insurance offers.
KEY FIGURES

 vehicles shared via Free2Move in the District of Columbia
Free2Move operates in 12 countries
65,000 vehicles and 1.5M customers
CHALLENGES
A promise to build real-time customised offers. Trov made a name for themselves with their on-demand insurance policies to be enabled in one click using a mobile phone. This InsurTech provides PSA with this feature to assess short-term insurance prices in a fairer way. Trov's API and connected vehicles' systems are much useful for tracking their status in real time and adjusting insurance offers accordingly (based on whether the risks are low or high).
Rolling out an offer for car-sharing operators. In partnership with Free2Move, Trov stresses how scalable their on-demand model is when applied to car-sharing services. As they aim for BtoBtoC targets, they also enter a new and fast-expanding market.
Boost their" Powered by Trov" insurance model. This partnership is described as a first step. The InsurTech would already be working with several other industry players (retailers, banks, insurance companies, automotive suppliers and other financial institutions) so their offer may be adapted to multiple services.
For Groupe PSA, the point is to boost Free2Move adoption levels. This service has been available in the US for less than a year.
MARKET PERSPECTIVE
Trov and Free2Move have long been working on rolling out an insurance offer well-adjusted for the car-sharing market. Yet, they chose to wait for Groupe PSA to make their US and Canadian return formal to make this partnership official.
In this context, Free2Move's implantation in the District of Columbia is considered a first step towards building back the group's US presence.
This partnership may also be seen as a driver for improving their global reach in the US.