Players' Strategy
International
Fintech (marketplace) Twig acquires French fintech Vybe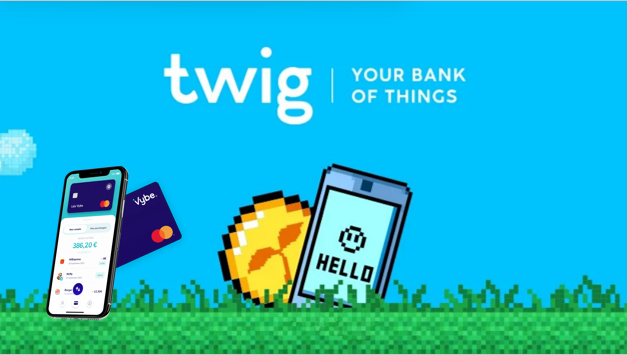 Twig, a company based on the principles of the circular economy, continues to expand with the acquisition of Vybe Technology, a leading provider of teen banking services.
FACTS
Vybe, a French youth banking app that went into receivership, has been acquired by UK fintech Twig, which offers wearables alongside payment services.

Twig is a London-based fintech, operating on circular economy principles, founded by Geri Cup in 2020.

It operates on a free model, offering a bank account and payment card with account management and control features for parents.

It has grown to over 40,000 customers and is positioned between a fintech and a marketplace.

The startup buys clothes from its users, performs a quality control and resells them. Unsold items are donated to charity. The operation feeds the accounts of its customers, who can then buy other clothes and accessories offered by the application.

Twig has raised more than $40 million and has more than one million downloads in less than 15 months on the market.

It is present, notably in Italy, the United States and its country of origin, Great Britain.
CHALLENGES
Become a key platform for Generation Z: this new development follows the recent acquisition of the British companies Loopster and Mobi.market and is an important step for Twig, which aims to become the leading platform for the Gen Z market.

Strengthening its offering for Gen Z: With the technology developed by the Vybe team, Twig is able to offer users an even wider range of services, such as banking and financial education for young people.

Focus on the circular economy: Twig is not a fintech like others, as its proposition is based on buying clothes to top up customers' accounts through the circular economy.
MARKET PERSPECTIVE
With this acquisition, the London-based startup aims to gain more insights into Generation Z. This acquisition follows that of two British startups, Loopster and Mobi market, which offer second-hand clothing and smartphone rentals respectively.

The year 2022 has not been an easy one for fintechs, with a number of fintechs having to close their doors. Following the example of Vybe, one can also think of the closure of Crédit Mutuel Arkéa's neo-bank, Aumax or the savings app Yeeld.

This move is similar to the acquisition of French fintech PixPay by GoHenry. This strategic decision was intended to allow the British player to broaden and strengthen its offer in Europe.