FinTech Destream launches a card for influencers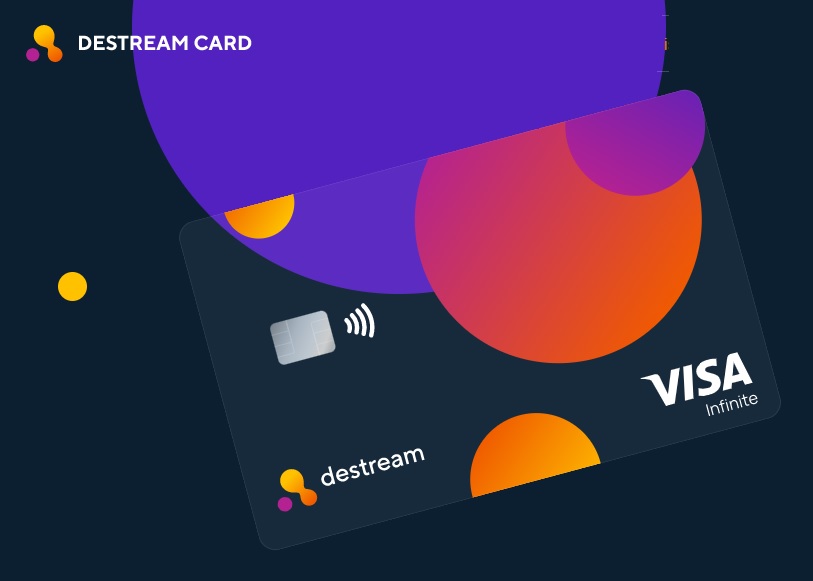 The rise in power of influencers is now more than just a fashion phenomenon and is attracting the interest of brands but also of banking players. In contrast to their direct remuneration on social networks, the FinTech Destream has chosen to provide them with a payment card adapted to their needs.
FACTS
FinTech Destream, a specialist in alternative financial services for influencers, has presented its new offer in the form of an affinity payment card.

Its target: streamers, bloggers and more generally, content creators.

The Destream card is presented as a debit card that should make it easier for online influencers to benefit from their income. The card is linked to a Destream account where influencers can receive their donations and revenues generated on the platforms. All currencies are accepted.

Among the card's features :

a dedicated mobile application (to track income and expenses),

worldwide use,

zero fees,

Can be used for purchases in physical stores or online,

withdrawals at any ATM,

cashback of up to 30%.

The Destream cards will be issued only to customers registered with the FinTech. They are open for pre-order on a dedicated website but will only be available from the third quarter of 2022.

A sponsorship system has also been set up to promote this new offer (€5 is paid out for each referral).
ISSUES
New remuneration, new payment service: Destream underlines the possible breaks existing between the new remuneration modes of influencers, the means of payment and traditional finance (blocked transactions, requests for proof of income, fees...). The FinTech thus argues its ability to present a convenient debit card and a more responsive model adapted to the needs of influencers.

From pay to pay: Social networks have a major objective to meet: that of attracting and keeping captive influencers capable of making their platforms live. And to do this, their remuneration has become a key factor of attractiveness. The major social networks have thus deployed their initiatives, through Twitter's Tip Jar and Super Follows, the Clubhouse system, or Spotify's more recent arrangement with Stripe.

A new link between the virtual and real worlds: Just like payment cards that allow you to pay in crypto-currency, the Destream card is committed to making the link between income from a virtual world and the real economy.
MARKET PERSPECTIVE
Destream's new card is being launched to address an underserved need: influencers. These new entrepreneurs, who are growing in number, represent a potential new high-end target for alternative financial services players. According to Indeed, a job search website, a professional influencer earns an average of more than $37,000 per year.

Destream is an innovation in a market still considered a niche market. But not a world first. In the United States, the start-up Karat presented a credit card entirely dedicated to influencers in 2020.