FinFrog Features Full-Mobile Micro-Lending Process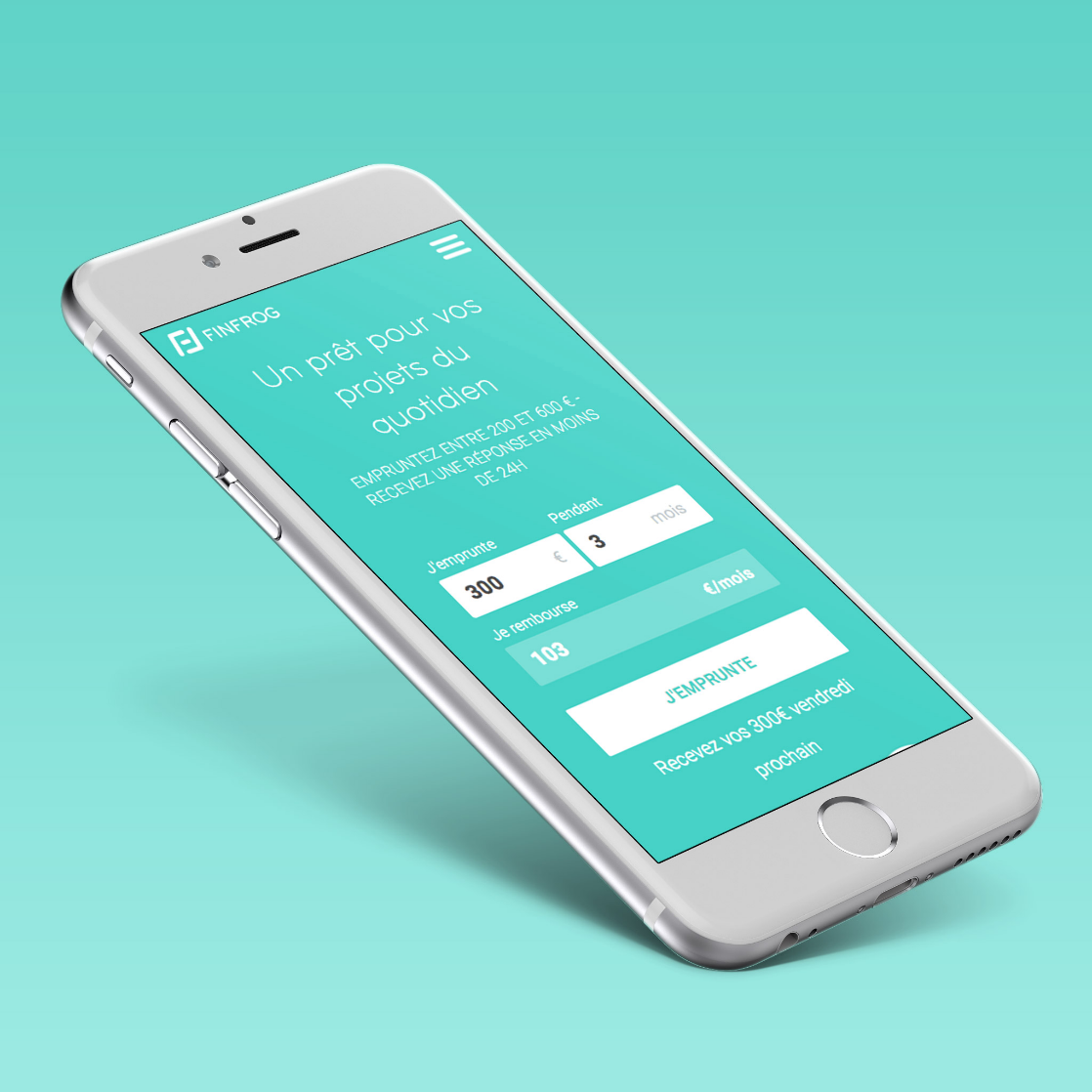 Microfinance players are using digital technologies to reshape their distribution model. FinFrog is one of these players: they recently launched a full-mobile service for micro-loans, allowing their customers to subscribe micro-credit offers in less than five minutes from their smartphone.
This FinTech lets its customers apply for a loan for amounts ranging from 300 to 600 euros; they can repay within one to three months. These offers are meant for working people who do not have, or only have limited access to traditional credit facilities (self-employed, freelance or fixed-term contractors).
The user applies for a credit directly from the app, and is sent an answer in 24 hours. If granted, the amount is made available 48 hours later. The subscription tool relies on a secure API to retrieve the applicant's latest bank statements. The loans they are granted are collected through the crowdfunding platform and the automatic repayment process is based on the borrower's payment card.
FinFrog charges a commission ranging from 1 to 3% on each loan financed by their platform. They granted roughly 400 loans, or 200,000 euros since December 2017.
Comments – A part for mobile banking in the future of microfinance
A study conducted in 2017 by Panorabanques.com showed that each month nearly 10 million French people exceeded their authorised overdraft limit. This considered, FinFrog intends to meet a fairly common financing need for consumers: help them cover liquidity shortfalls so they can get through the month or pay for unplanned expenses.
Many companies focusing on solidarity-based finance are now looking to propose online credit application platforms, including La Banque Postale. FinFrog tries to stand out through relying on a mobile offer, first of its kind in France. They also pioneer in wanting to assist their users in the changing world of work.
The FinTech already raised 500,000 euros and gained support from BPI France. They should keep focusing on automation and on making loan application processes smoother. They also want to double their workforce and grow stronger on the French market.