Feedback: How far is Klarna gonna go?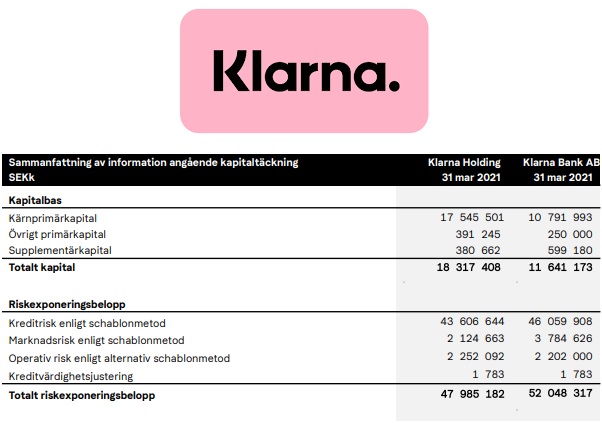 FACTS
The Swedish unicorn Klarna, a specialist in fragmented payments, has just published its first quarter results, which are historic.
It should soon finalize a new record fundraising.
The total volume of goods sold worldwide (GMV) via the Klarna payment service has never been as high as in March. In the first quarter, it reached $18.9 billion, including $6.9 billion in March alone.
This dynamism is specifically driven by the US market:

17 million customers in the United States now use Klarna's services, a figure that has doubled in one year.
Klarna now offers its payment service on the websites of 24 of the 100 largest American retailers, a market coverage greater than any of its competitors.
To date, the Unicorn has over 90 million active users worldwide. It averages about 2 million transactions every day.
CHALLENGES
Last March, Klarna tripled its valuation thanks to a fundraising that allowed it to expand in the United States, which became Klarna's first market ahead of Germany, imposing the FinTech on a resolutely global scale. Its 2020 results also showed a sharp increase in losses over the year, due to the high level of risk encountered in the US market. In this new quarterly publication, net losses appear again (up nearly 40% compared to Q1 2020).
Continuing to innovate: in addition to these record results, Klarna has also recently announced the opening of a new center dedicated to innovation in the city of Madrid. To continue its success story, Klarna must continue to innovate. It has marked the year 2020 with its diversification into shopping, but also banking services. This new location will result in 500 new hires, the majority of whom will be engineers. It joins the three other "tech hubs" launched by Klarna in Stockholm, Milan and Berlin.
Financing its geographic expansion: after its success in the United States, Klarna has also launched its operations in New Zealand. Other international markets are expected to open up to the FinTech, but no further details are available at this time.
MARKET PERSPECTIVE
Already officially the most valued FinTech in Europe and the second worldwide, Klarna is expected to finalize, in the coming days, a new round of financing with SoftBank, the Japanese colossus of investments in new technologies. It has also recently published a net profit of 4,988 billion yen (37.8 billion euros) for its last fiscal year, an absolute record.
Softbank is expected to invest some 500 million dollars in the Swedish company Klarna, which would finally value it at more than 40 billion dollars.