Players' Strategy
France
Germany
Europe
Feedback: Fidor closes its doors, review of BPCE's adventure with an online banking pioneer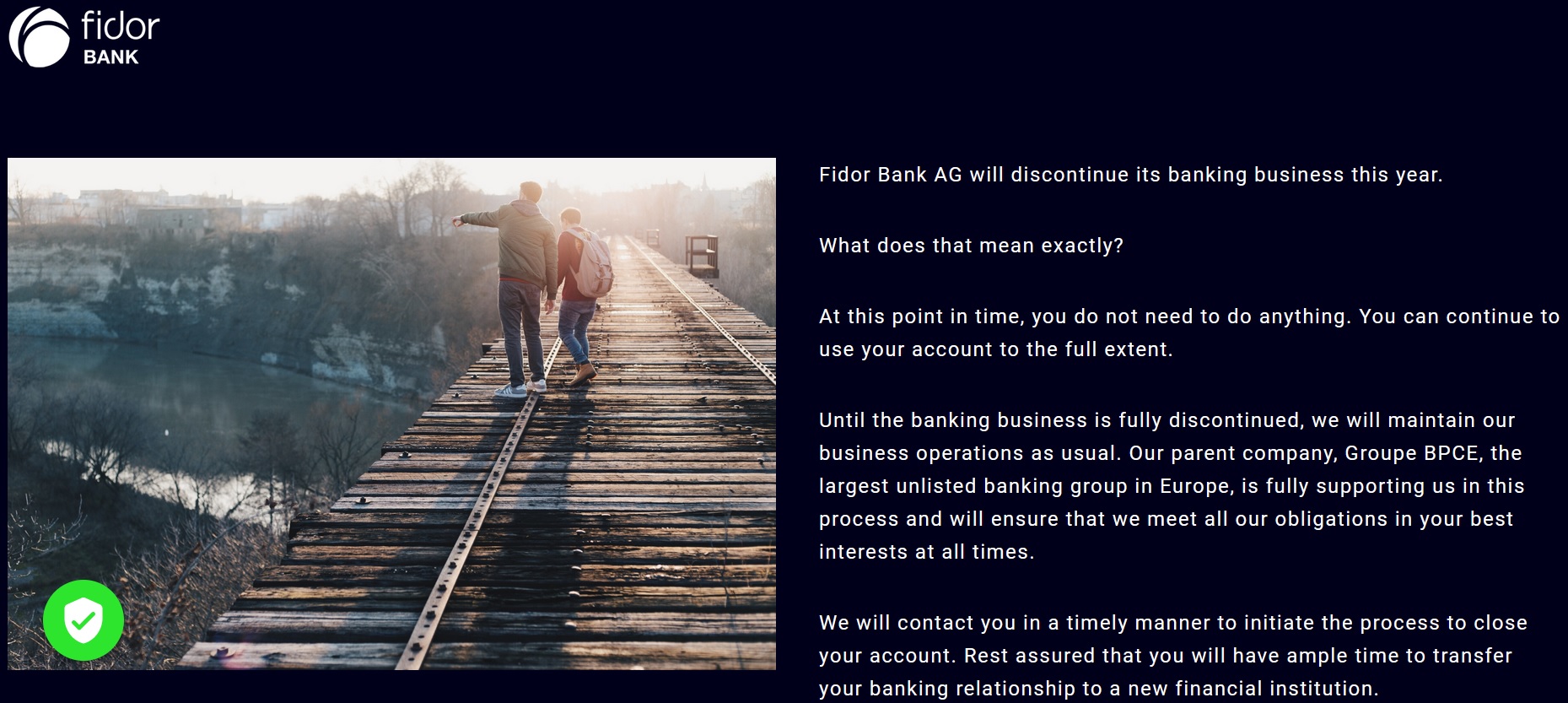 Fidor has just announced that it is officially closing its doors after going into receivership. This event closes an eventful 14-year adventure for a pioneer of community online banking. This very innovative player, bought in 2016 by BPCE, could never find its place within the group. The group has since radically changed its strategy to focus on its internal resources, capitalising on the acquisition of European champion Oney.
FACTS
After its receivership, Fidor has just announced to its German customers that it was closing its doors for good.

This decision is the culmination of a process that has lasted a few years since the fintech was acquired by the BPCE group.

Founded in Germany in 2019, Fidor Bank was a fintech specialising in friend-to-friend banking, one of whose flagship products was a savings account whose rate was indexed to the number of "likes" registered on Facebook. This was a way of highlighting the beginnings of a community bank.

Fidor then expanded to the United States and the United Kingdom, with some 350 000 members in Germany (125 000 customers).

Fidor's offer then diversified to focus on two activities: one as a BtoB open-banking service provider (Fidor Solutions and its FidorOS platform) and the other directly with end customers. In particular, it became interested in crypto-assets very early on, notably by signing a partnership with Kraken.

When BPCE bought it in 2016 for €150m, the plan was to use Fidor's white label infrastructure to power Banque Populaire and Caisse d'Epargne digital solutions, but also to launch the Fidor brand directly in France.

Neither of these two options finally materialised, given the many obstacles to this collaboration. In 2018, after studying a massive investment plan (of 300 million euros) to distribute Fidor in Europe, the BPCE group finally chose the option of selling Fidor.

Sopra Banking Software acquired the BtoB activity, when the purchase of the BtoC activity by the Ripplewood fund failed.
CHALLENGES
A difficult tie-up for cultural reasons: at the time of its takeover, Fidor Bank embodied the new generation of fintechs that were challenging the banks on their territory and was among the most innovative players in terms of its vision and positioning. An avant-garde positioning (particularly on crypto-currencies) which proved to be a hindrance to the collaboration with the bank's teams. The lack of support from the leaders of the regional banks also weighed on relations with the Fintech, which was never able to find its place within the group.

A change of strategy within the BPCE group, embodied by the handover from François Pérol to Laurent Mignon. Following its change of boss, the group has acted on the sale of Fidor in a context of internal change. In 2019, BPCE acquired Oney to make it its digital banking arm in Europe. This ambition is supported by Oney's presence in 12 European countries. After a frenzy of acquisitions in 2015 and 2016 (takeovers of payplug, Dalenys, Depopass, Lepotcommun, e-cotiz, etc.), the group has now embarked on a race to rationalise and refocus on its internal assets. After announcing the merger of PayPlug and Dalenys (under the former's brand), the group is seeking to push forward an offer structured around its new BPCE Digital & Payments division.
MARKET PERSPECTIVE
The cost of this partnership failure is estimated at €230 million for BPCE, which had to recapitalise Fidor to the tune of nearly €90 million in 2018. This explains the decision taken quickly in 2018 to sell the fintech. A situation not unlike that of Orange Bank, in which Orange had to invest massively year after year, before considering its sale.

In addition to its problems in the collaboration with BPCE, Fidor also encountered compliance problems, which resulted in a fine of 3.7 million euros imposed by the Bafin in 2022.