Feedback: Brex triples valuation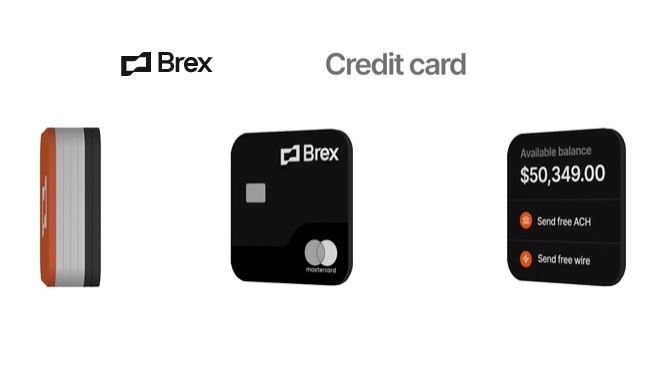 FACTS
California-based FinTech specialized in corporate credit cards for small businesses and startups, Brex has just raised another round of funding, allowing it to triple its valuation in just two years.
Brex has just announced that it has completed a new Series D round of funding, for an amount of $425 million.
Led by Tiger Global, the round involved existing FinTech investors such as Y Combinator Continuity, Ribbit Capital, DST Global, Greenoaks Capital, Lone Pine Capital and IVP, as well as new funds including TCV, GIC, Baillie Gifford, Madrone Capital Partners, Durable Capital Partners LP, Valiant Capital Management and Base10.
Brex is now valued at $7.4 billion.
As a reminder, Brex's offering is composed of :
o a free business account
o a credit card with no annual fee  and a cash-back offer
o a premium solution charged $49 per month including an automatic invoice management and dunning tool and an automatic finance and expense management service.
KEY FIGURES

2017: launch
95% of Brex customers reported that switching to the service was very easy
1,000+ new customers each month
Brex increased its total number of customers by 80% in the first half of 2021
SMEs now represent 45% of its customers
600+ employees
Raised more than US$940 million in total
CHALLENGES
Reassure on the sustainability of a model: these successive fundraisings continue to mobilize famous investors. Some of them choosing to further strengthen their commitment to the start-up, others coming to reinforce its financial support base. Brex's dynamism and innovative capacity is what attracts new investments. For example, Brex was the first fintech to offer its customers instant payouts for e-commerce.
Develop its offer: Brex plans to offer a complete range of financial services in the medium term. In addition to credit cards and cash management, Brex will soon introduce an expense management and bill payment software suite to provide a packaged service offering to its customers.
MARKET PERSPECTIVE
This new round is following Brex's main competitor in the US market, Ramp, which raised $115 million a few weeks ago to reach a valuation of $1.6 billion.
In the long run, Brex, has applied for a banking license and could expand its range of financial services to include credit and deposit management.