Payment
Distribution Channel – Mobile
Spain
Feedback: Bizum unveils pan-European ambitions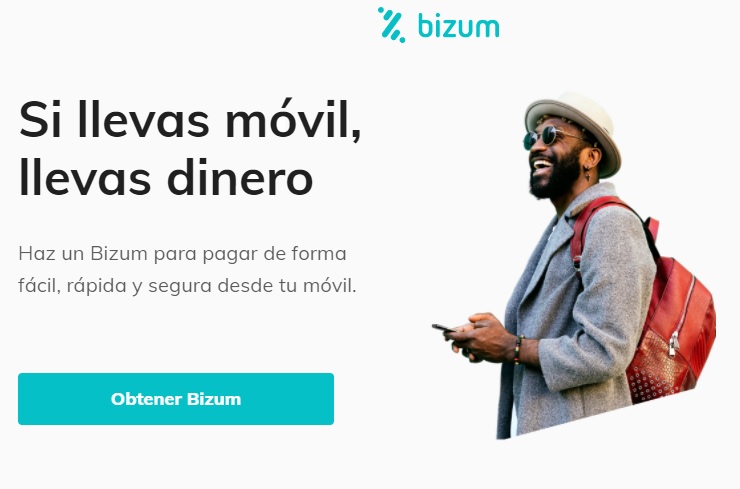 FACTS
In 2016, Spanish banks joined forces to launch Bizum, a joint solution for mobile payment by credit transfer.
Four years later, the company announced very positive results, showing that Spanish people have adopted this interbank payment solution, whose strength lies in its simplicity.
Bizum is based on the European instant transfer infrastructure and allows immediate money transfer based on the user's phone contacts.
Very positive results
Bizum announces that it has doubled the number of its users by 2020. There are now 13.6 million users, or nearly 29% of the Spanish population. This evolution represents more than 20,000 registrations daily.
Since its launch in 2016, 290 million payment transactions between individuals have been carried out with Bizum, representing a volume of 14 billion euros.
Bizum's success is due in particular to its universality, since it now covers 98% of the Spanish market (with 27 partner banks) and the simplicity of its service. While relying on the SCT-inst scheme, Spain has implemented an adoption schedule for this inter-bank solution, which has resulted in rapid and strong buy-in from banks and consequently from end-users.
An increasingly young customer base: the 18-25 age group is migrating to Bizum and is currently experiencing most of its growth (50% of them are Bizum users); whereas in the early years, the average age of the customer base was more in the 35-44 age group.
Successful diversification in e-commerce
Bizum also offers an e-commerce payment functionality that has recorded flows of 54 million euros for 850,000 purchase acts in 2020. To date, 4,200 brands accept it, including Décathlon.
In this model, the solution remains free for the end user, as for transfers between individuals, but the merchant pays fees to the banks.
CHALLENGES
Establish itself as an alternative to cash, aiming beyond the P2P payment segment alone: in 2020, the average amount of transactions made with Bizum was €48.30. The service is therefore particularly used to settle small everyday payments, confirming its position as a real alternative to cash. This evolution, as well as the success of its implementation in e-commerce, leads Bizum to consider its face-to-face deployment today. Proximity payment based on QR Code use has been tested since last December. It has enabled 7,000 transactions to be finalized for an approximate value of 500,000 euros. It will be deployed in the 11,000 points of sale of the national lottery in 2021, and this same QR code will also be used to receive game winnings.
New European ambitions: On the strength of its good results, Bizum now plans to play a major role in the implementation of the European Payments Initiative. Spanish banks are already well represented in the interim company, with the presence of BBVA, CaixaBank and Santander. A few weeks ago, a consortium of 12 Spanish banking and credit institutions was added. The Spanish banks are therefore clearly looking to use this successful experience to position Bizum as a model in the deployment of the future European scheme, turning Bizum into a pan-European solution... Faced with it, other players could represent alternatives, such as PayLib, which announces for its part 15 million users, i.e. 23% of the French population.
MARKET PERSPECTIVE
Like many digital and contactless payment services, Bizum has seen its adoption progress in the context of the pandemic and has captured a large number of users, even surpassing its prospecting targets by one million.
The health crisis has also generated a surge in solidarity. Bizum has made it possible to send more than 285,000 donations (for a total amount of more than 10.8 million euros) to some 2,500 NGOs.
Its new quantified objectives: Bizum is now targeting 20 million users by 2021. The goal is also to convince 18,000 e-merchants to accept its payment solution.