Europe: a central bank digital currency is being tested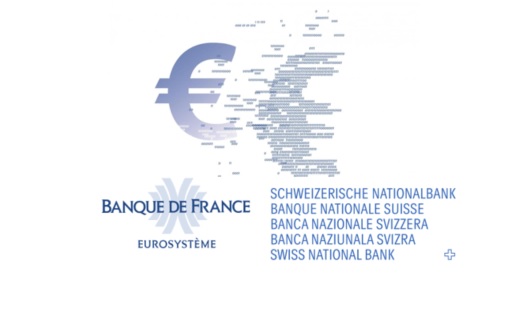 FACTS
The Banque de France, the Swiss National Bank and the Bank for International Settlements (BIS) have just joined forces to experiment with a Central Bank Digital Currency (CBDC) to facilitate cross-border payments on a European scale.
The exploratory project, called "Jura", will allow the exchange of a wholesale CBDC in euros for a wholesale CBDC in Swiss francs, via a payment-for-payment settlement mechanism involves banks based in France and Switzerland.
Wholesale CBDCs are generally limited to a small circle of users, such as financial institutions holding accounts with central banks. They are therefore different from retail NBMs, which are accessible to the general public.
The Banque de France, the Swiss National Bank and the BIS have therefore decided to create a joint venture (GME) with several partners: Credit Suisse, Natixis, the R3 consortium, UBS, SIX Digital Exchange and Accenture, as technical partner of the operation.
CHALLENGES
Digitize foreign exchange: This project aims to facilitate cross-border payments in euros to the Swiss franc and vice versa, on a platform using distributed ledger technology (DLT) in order to automate the exchange of CBDCs.
Preparatory experiments for the launch of the future digital euro? This new experiment shows how strategic the preparatory work for the launch of a digital currency has become for central banks in Europe. Improving cross-border payments is also considered a priority by the G20, which has defined a medium-term roadmap to coordinate the efforts of European financial players.
For Accenture, already involved in the launch of the Digital Dollar Project in the United States, this project represents a new way to establish itself as a reference technology partner for central banks with CBDC projects on a global scale.
MARKET PERSPECTIVE
This test follows another project conducted by the Banque de France, in connection with CBDCs. Last April, it tested their use for the settlement of bonds issued by the European Investment Bank (EIB) in partnership with Société Générale.
This experiment comes at a time when the central banks of China and the United Arab Emirates have just launched a cross-border digital currency project, called "m-bridge", in partnership with the BIS innovation department based in Hong Kong.
In addition to the Banque de France's CBDC projects, the R3 consortium, which brings together nearly 40 participants from some 15 countries, has since its inception had the ambition to develop applications for blockchain technology. In the race to deploy MDBC, this technology is making its mark. Despite some setbacks, it allows the consortium to reach its goals.