Deals: PayPal Acquires Honey for $4 Billion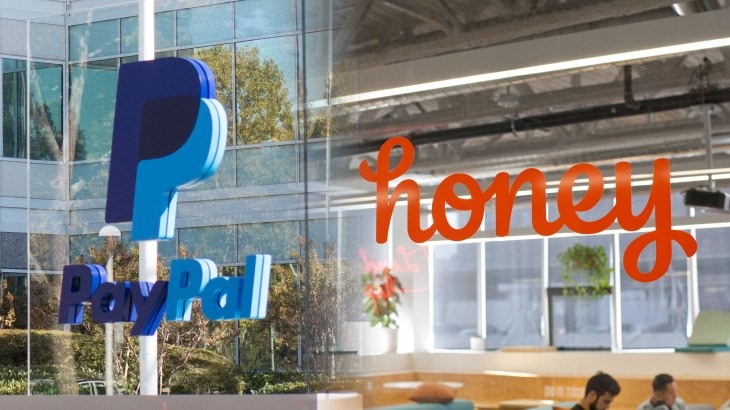 FACTS
The US e-payment giant PayPal acquires Honey Science Corporation for $4 billion.
Goal: Integrate Honey with the set of tools they feature for their 286 million users.
Honey was launched in 2012 in Los Angeles. They built a platform enabling their users benefit from online deals.
Service offering:

A browser extension enabling Internet users to find relevant deals in one click when purchasing items online. The discount is instantly applied to their shopping cart.
A cashback programme earning customers 2 to 3% of the amounts they spend.
The ability to find the cheapest sellers on Amazon, as well as to prepare list of articles and be notified when prices decrease.

Business Model: as business finder, they charge a fee on merchants.
This transaction is expected to close in Q1 2020.
Honey: Key Figures

350 employees
17M active monthly users
30,000 e-merchants
$49M raised
$1B saved in 2018
$100M turnover in 2018
CHALLENGES
Boosting their range of offers. Through this operation, PayPal intends to improve average conversion rates and prompt them to buy more. This might contribute to their payment business via the existing PayPal and Venmo buttons. The group also tries to consolidate their business: Honey would allow them to aim for new targets.
The point for PayPal is to craft the largest-possible service ecosystem while boosting their e-merchants' sales. To this end, several acquisitions have been announced (GoPay, iZettle, LendUp, etc.). PayPal aims at addressing the entire value chain.
Increasing competition. Lastly, PayPal wants to withstand competition from the increasing number of players also aiming for the e-payment industry. They would then enhance their merchant-oriented offers, especially in Europe where Square and Stripe are gaining ground. PayPal also has to face competition from mobile payment solutions, such as Apple Pay and Google Pay. And Apple recently claimed they managed to outrun PayPal with 3 billion in transaction volume.
MARKET PERSPECTIVE
In May 2018, PayPal announced their largest-ever acquisition when they bought out the Swedish group iZettle (which focuses on merchants and SMEs) for $2.2 billion. They are now investing twice as much in Honey.
Honey has been profitable since last year and challenges companies including RetailMeNot, which also features a browser extension enabling e-buyers to find deals and discounts when making purchases. Besides, eBates –start-up acquired by Rakuten– crafted a similar cashback solution, too.