Credit
Innovation
Players' Strategy
United States
Credit: Santander Supports the US FinTech Roostify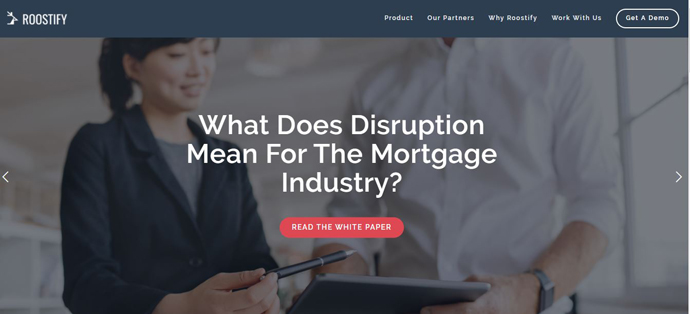 Santander InnoVentures, Venture Capital funds by the leading Spanish bank Banco Santander, announces they are investing in the US FinTech Roostify. This start-up raised 25 million dollars from several players, including JPMorgan Chase and USAA. This Series B round table will, for instance, help them expand their geographical reach.
Roostify was launched in 2014, with headquarters in San Francisco. They implemented a Web and mobile platform for mortgages. Their point is to streamline credit application processes, reduce the amount of time required to deal with these files and, ultimately, related costs.
This partnership would allow Santander to propose Roostify's mobile solution to their own customers. Roostify's tool is cloud-based and API-enabled; it will be added to the bank's range of financing services.
This round of financing will help the Californian start-up speed up their growth, enhance their products and aim for new markets.
Comments – Dematerialising credit processes: Santander makes their ambitions clear
More investments in finance and insurance start-ups have been announced. Venture Capital funds are rushing to establish themselves on a fast-expanding market. Santander InnoVentures is one of these players: it has been provided with 200 million dollars by its parent company. It includes 19 FinTechs, and 70% of these start-ups enjoy commercial agreements with the Spanish bank.
Santander InnoVentures was founded in 2014. This VC funds has since been supporting start-ups from around the world. Their innovative services apply to various sectors: credit, payment, Blockchain, mobile ecosystems, etc. This is their first investment in a company whose core business is to deal with mortgage processes. Besides their capital investment, the idea is to help their customers apply for home loans more easily and cut costs, through dematerialising this process and relying on mobile-based management features.
Roostify had already partnered with banking institutions, including JPMorgan Chase, when they launched their automated digital mortgage platform. This new agreement can also be viewed as a way for this FinTech to start addressing European countries: they may reach out for Santander's markets.