Credit News in Brief - April 2019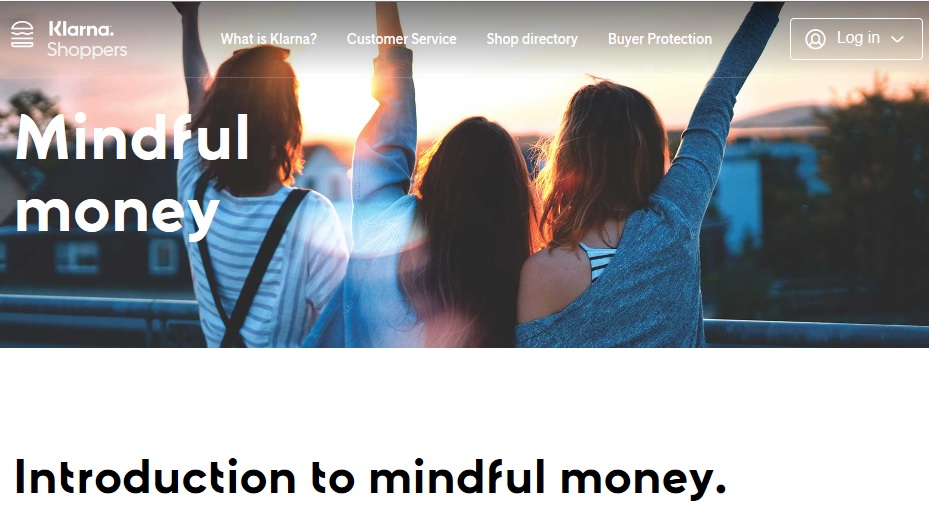 INSTALMENTS – Finfrog Partners With Deliveroo
The P2P micro-lending FinTech Finfrog joins Deliveroo programme to support their delivery teams through financing and managing their projects.
Amount of the loans: from €200 to €600, to be paid back over 2 to 3 months.
Finfrog further aims for the hospitality and catering industry. A few months ago, this FinTech partnered with Brigad, a platform for connecting businesses and self-employed workers in HoReCa industries.
ARTIFICIAL INTELLIGENCE– Upstart Raises $50M to Boost their Business
The e-lending start-up Upstart announces a $50 million funding round.
Main investors: Progressive Investment Company, Healthcare of Ontario Pension Plan, and First National Bank of Omaha.
Goals: First, address fraud cases and, over time, automate most of the verification steps pertaining to lending processes, using AI techs. Second, provide access to their e-lending and scoring platform, Powered by Upstart, to banks and other lenders as a white label service.
PAYMENT  – Klarna Launches Global Authentication Platform
The Swedish FinTech Klarna launches a global authentication platform.
Goal: Enable multinational companies, merchants and banks to concentrate only on boosting their core business while ensuring customised customer authentication processes, regardless of their market and based on a single integration.
LEASING – Ikea Runs Further Tests for their New Leasing Offer
The Swedish brand launched test phases for their leasing project applied to furniture in Switzerland, Poland, Sweden, Finland and in the Netherlands. They plan to run tests on their 30 markets by 2020.
Goal: Propose more affordable, accessible and lasting furniture, and include their offer in a circular economy. To this end, they have been working on improving recycling processes for years. They also implemented recycling initiatives (wood, textile) in several countries.
INSTALMENTS – Expedia Teams Up With Klarna, Features New Payment Options for Travellers
Expedia and Klarna announced a partnership allowing Expedia customers to pay for their journeys in instalments or later based on Klarna's "travel now, pay later" service.
This option lets consumers in Germany and in the Nordics pay for their trips up to 60 days after booking.
A short while ago, Expedia also opted for Affirm's pay later solution in the US. Klarna, for their part, makes further progress in the travel industry. Their service has also been made available to Alternative Airlines' customers.
INSTALMENTS – Sezzle Announces a Funding Round, Aims for Australia
As they get ready for their Australian IPO (ASX) scheduled for the months to come, Sezzle –a company specialising in alternative payment services– announces a $5.6 million funding round. This round table has been led by Continental Investors of Chicago, along with 10 additional investors.
This amount will contribute to Sezzle's growth in North America, while allowing them to invest in marketing and launching innovative products.
Sezzle focuses on pay later solutions. This start-up will also be entering the Australian market where their local rival Afterpay is already well-established. Their priority, however, remains their US expansion. To date, more than 3,500 stores feature Sezzle's payment option.
PFM – Klarna's Finance Management Platform for Young Customers
Klarna launches Mindful Money, a hub for GenYers & Gen Z customers, featuring PFM-related advice and ideas for third party helpers selected by the FinTech.
Goals: Help young customers improve their PFM: according to a survey by this Swedish FinTech, 42% of those interrogated (ages 18 to 27) have trouble tracking their expenses adequately.
PAYMENT – SoLo Funds Partners With Mastercard, Expands Service range
Through this partnership, customers with a Mastercard debit card can connect their account to the lending platform and enjoy faster access to the amounts they are granted.
SoLo Fund makes this service available to lenders and borrowers for loans under $1,000. With this integration, SoLo Fund also gets access to a larger number of cardholders in the US. Until then, this American company claimed more than 100,000 users with a Visa card.
SCORING  – ClearScore aims for the Savings Industry, Partners with Raisin
The British subsidiary of the German FinTech Raisin announces a partnership with ClearScore: company focusing on credit scoring activities.
Through this agreement, 8 million ClearScore users will have access to savings offers via Raisin's services. ClearScore follows in Credit Karma's footsteps: this company did buy out a British FinTech in the end of 2018 and keeps expanding their set of offers, aiming to improve PFM processes.
For the German specialist, this partnership follows a recent $114 million Series D funding round meant to boost their offers, including in the UK.
PAY LATER OPTION – Buckaroo Partners With AfterPay
The Dutch PSP Buckaroo partners with AfterPay, enabling their Web-shops to add AfterPay pay later solutions in several countries.
Besides the Netherlands, Belgium, Germany, Austria and Finland are now covered. Denmark, Norway, Sweden and Switzerland should soon follow.
Extract from ADN'co Credit Insight, April 2019.