Credit
Innovation
United States
Credit.com: From a Comparison Website to Service Aggregation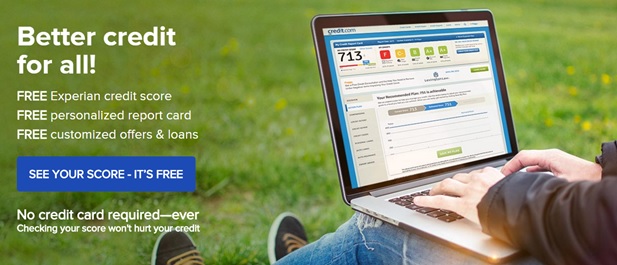 Over the past few months, bank account aggregation services and all-encompassing platforms for accessing financial services, have started to gain traction among end customers as more launches are being announced. Following in the footsteps of insurance companies, credit specialists are also aiming to include such features. In addition to their comparison service, Credit.com unveils subscription capabilities, as well, for optimising user experience and helping them access a wider range of solutions.
This Californian start-up focuses on providing access to credit scores and to a credit comparison service (for mortgages, personal loans, credit cards, etc.). They just announced a partnership with the FinTech Even Financial on integrating credit application processes in their comparison platform.
Even Financial designs APIs and relies on Machine Learning combined with Big Data analytics so customers can subscribe various financial products. Through this agreement, Credit.com will be proposing customised loans to their customers, based on their specific needs. Prior to this partnership, their users were directed to partner lending institutions' websites. They may now access customised personal loan offers, apply for a loan, and be sent real-time answers without having to leave the platform.
These partners have been working together since 2016. They are hoping to expand this new solution to other markets. In addition to consumer credit, Credit.com and Even Financial are planning to apply this system to mortgages, savings accounts and even insurance products.
Comments – Comparison websites aiming to cover more of the value chain
Comparison websites have become prevailing platforms as they allow their users to access recommended personal loan offerings in an easier and faster way. Yet, competition does not only imply finding the most cost-effective offers, it also means providing as many services as possible. This goal is relevant to the Californian online broker's strategy, trying to gain a competitive edge through including credit application processes.
Until then, Credit.com allowed consumers to check their credit score, manage it, and spot matching loans. They chiefly stressed their part as a business finder for lending agencies. Their strategic partnership with Even Financial lets them reach further out for addition services. This American start-up is then shifting focus from a full comparison model to becoming an aggregation platform/marketplace. The idea is to merge both aspects, so a single transparent and consistent customer process can be proposed to their customers.