Payment
Players' Strategy
United Kingdom
Citymapper Unveils a Ticketing and Payment Solution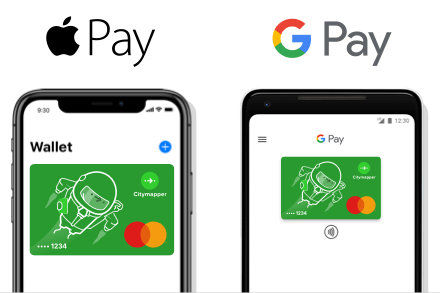 FACTS
The British route calculation specialist Citymapper launches a MaaS (Mobility-as-a-Service) platform enabling its users to pay for multiple transportation methods through a single app.
Goal: Build a platform to centralise all urban mobility start-ups.
This service called Citymapper Pass relies on a prepaid card to aggregate all transportation means in London (bus, Tube, tramways, shared bikes and ridesharing options).
Cost: £30/week for 2 zones on TfL's network, and £40 when adding unlimited access to self-service bikes and 2 rides using Citymapper's ridesharing service.
How it works: The user tops-up his prepaid balance online and can use his card as a regular payment card when travelling outside of TfL's zones 1 & 2. He may also link his Apple Pay or Google Pay account with the service to carry out mobile contactless payments.
Tests are underway with some users in London but this service is expected to launch officially in March or April 2019.
CHALLENGES
A coveted market. In this case, London's public transport network has been selected for its in place ticketing service. Dedicated technologies are already available and contactless payments are widely used in this city. In November 2017, Transport for London reported that over 1 billion journeys had been paid using contactless cards.
More players getting involved. More start-ups have been focusing on mobility-dedicated offer, causing customer processes to become more complex: each service comes with its own app and means of payment. Citymapper tries to act as an aggregator and monetise the concept.
International ambitions. Citymapper is already available in many European towns as well as in American and in Asia. They are hoping to include more transportation methods and possible use cases for their card-based option. Over time, the idea would be to let customers use it anywhere in the word.
MARKET PERSPECTIVE
Just over a year ago, Citymapper launched their own bus line in London. They now feature a multimodal subscription service for the same city. The point remains unchanged: diversify their activities and revenue sources.
Citymapper is also working on a new portal for Pass users, to customise their offer based on actual use cases, needs and preferences.
Mobility-as-a-Service is also considered by other industry players: in France, for instance, RATP Dev launched their own app in Annemasse.