Banking-as-a-Service: Galileo Closes a Substantial Funding Round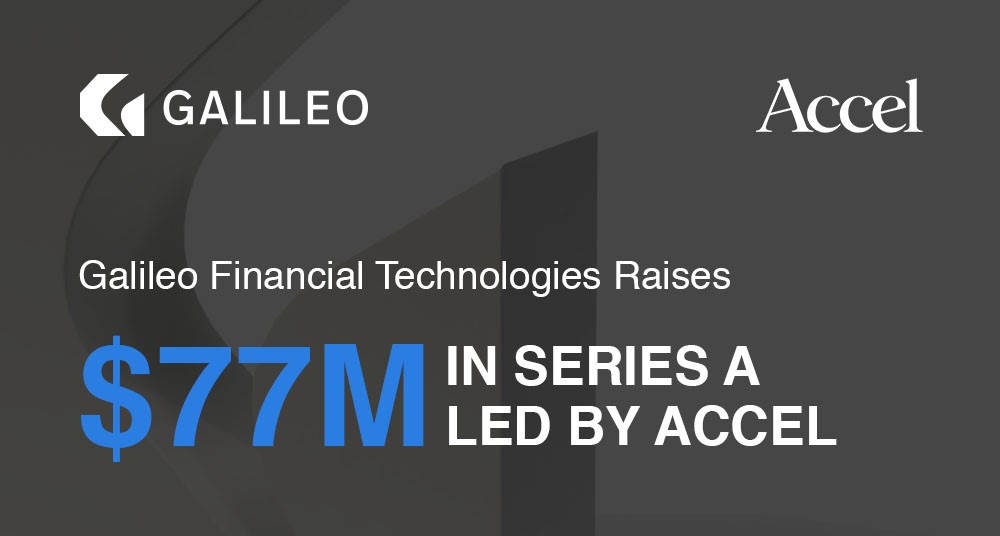 FACTS
The American group Galileo Financial Technologies announces a $77 million funding series.
This round table was led by Accel, Californian VC firm and one of Facebook's first investors.
Goal: build infrastructure API for FinTechs.
Galileo was founded in 2000, they feature credit and debit cards, banking services as well as money transfer options. With their APIs, they create and manage accounts, authorise merchants' transactions, handle litigation sand retro-billing procedures. They also provide fraud prevention services.
Clients: Galileo's platform has been selected by several FinTechs including Chime, Monzo, TransferWise, Revolut and Robinhood.
Business model: Galileo charges a variable amount (a few cents) for each transaction they process.
Through this funding round, they intend to boost their sales and marketing teams.
CHALLENGES
A step further. Galileo has been recording profit for more than five years, generating over $26 billion in annual processing volumes. They made strong progress, and reported sales increased by 130% in September (vs the year before).
An attractive segment. Galileo bets on the very much alive FinTech sector and the increasing number of apps. Also, this segment is expected to make two-figure progress in the years to come in the US and globally.
Geographical expansion. This investment will also help them expand their reach beyond Norhte America. They consider opening an office in Mexico in the coming months so as to address several dynamic Latin American start-ups.
MARKET PERSPECTIVE
Two months ago, Galileo Processing rebranded to Galileo Financial Technologies, in an attempt to further consolidate their FinTech-focused market approach.
Just like Galileo, Plaid also enables FinTechs to set links with their customers' banking data. Unlike Galileo, this Californian player also targets long-standing institutions. In October 2018, Plaid teamed up with JPMorgan Chase on helping their customers better manage their data.