Amazon Pay Adds Credit Offers for Indian Customers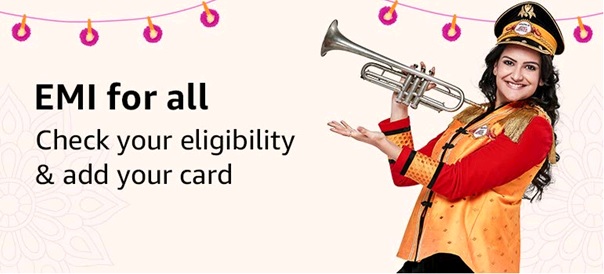 In India, Amazon recently added a payment method called "Amazon Pay EMI" for Amazon Pay users without a credit card and looking to spread their payments on their e-commerce platform. For now, this program is "invite only".
"Amazon Pay EMI" (Equated Monthly Installment) has been designed for customers who do not have access to credit cards and conventional local solutions, helping them purchase items via several instalments on Amazon's e-commerce site or mobile app. The e-commerce giant partnered with the Indian digital platform Capital Float, in charge of initiating and processing credit applications.
Eligible customers may repay in 3 to 6 months, their loan may not exceed 60,000 Indian rupees (€704). A two-step subscription process is used to assess the amount of each credit line. Borrowers have to provide a proof of ID and their Permanent Account Number (PAN) (tax identification number).
The applied interest rates have not yet been disclosed. The users may also track their repayment history and pending payments from Amazon Pay homepage.
Comments – Boosting the Indian credit market
Amazon recently stressed their interest in the Indian digital payment market when purchasing the local mobile aggregation service Tapzo (which should contribute to enhancing Amazon Pay). Also, Flipkart will soon be launching two new payment options for their e-commerce site. More indications that the Indian consumer credit market is developing.
Through relying on a full-digital approach Amazon Pay EMI comes across as an easy-to-use and convenient solution for being granted a credit line instantly. Indian consumers often have poor access (if any) to credit offers, which may impact the e-commerce sector locally. Amazon India will be relying on this new offer to increase sales and cart amounts. Also, Amazon recently claimed they will be entering the insurance market in India. Eventually, payment facilities may not be the only financial service added by the e-merchant for their customers.