Credit
Innovation
United States
Affirm Building Universal Payment facilities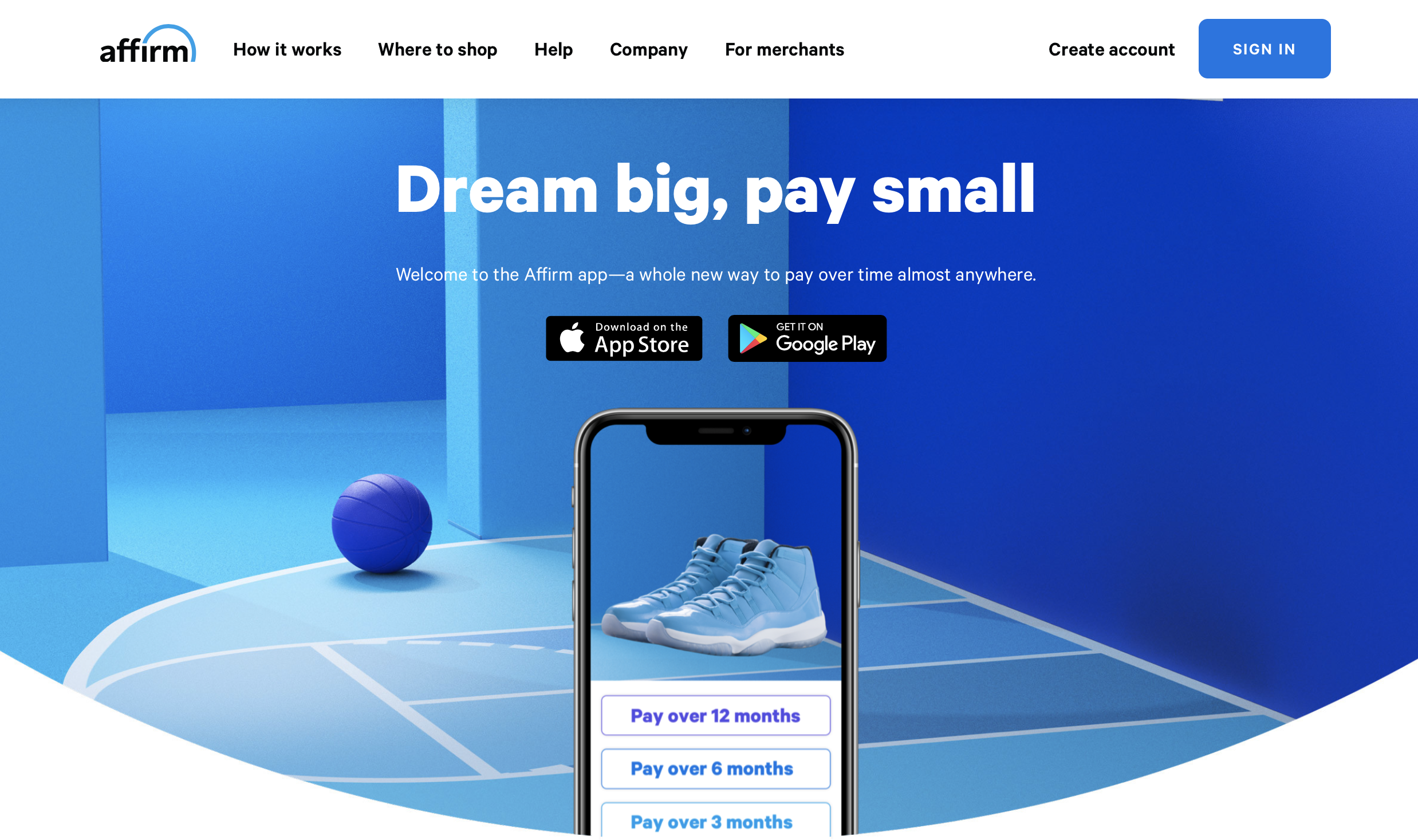 FACTS
The American group Affirm recently launched a mobile app enabling them to avoid relying on their acceptance network and issue virtual cards for use at any online store.
This card can also be stored to a wallet, such as Apple Pay or Google Pay. Their customers may then rely on payment facilities in-store, as well.
How the app works

Consumers start the purchasing process searching for partner stores or preferred categories. They may use the in-app Web browser to choose a brand
They add items to their shopping cart and click Affirm as payment option
The app lets them know of the amount Affirm could lend them. They provide some pieces of information and an agreement-in-principle is sent near-instantly
A one-time use virtual card is then issued; they may use it to complete their transaction in-app
They choose to pay in 3, 6 or 12 monthly instalments. APR range from 0 to 30%
CONSUMPTION AT YEAR-END

Online survey by Qualtrics in September 2019
Sample of 1,554 US consumers ages 18 to 73
90% of US consumers would be planning to spend up to $2,000 during the end-of-year season
64% would like to rely on payment facilities
CHALLENGES
Crafting a universal app. Until recently, Affirm was limited to their acceptance network, or roughly 3,000 brands in the US. Their customers already expressed their interest in using this means of payment with more brands. Affirm added a feature for issuing universal cards to meet this expectation and increase lending volume.
Securing their users' loyalty. Affirm also wants to drastically change the way their customers make purchases. Instead of looking for products on a search engine or on Amazon (which centralises nearly three fourth of the requests in the US for specific items), Affirm prompts them to begin the process in-app. A means for them to make sure they can enjoy payment facilities while still monitoring their budget. Affirm also deems that this process could increase average cart amounts since customers are allowed to spend the amount Affirm agrees to lend them.
MARKET PERSPECTIVE