ADN'co Payments Insight – January 2017
Players' strategy – Alibaba aims for worldwide reach
CHINA – Ant Financial, Alibaba's financial arm, announced they will be buying out MoneyGram for 880 million dollars.
This Chinese giant is getting ready to sign a first level buyout. This operation will likely be fuelling their North American expansion, while stressing their expansion-oriented strategy, both in terms of markets (geography) and industries… Alibaba already is a major payments player, and now gets hold of a large-scale international network, with millions of possible customers (i.e.: 2.4 billion MoneyGram accounts worldwide). These prospects could be addressed by their other services, as well (wallet, savings, private banking, etc.).
In this context, PayPal would also be discussing with Amazon, on possibly crafting a common payment offer…
Connected vehicles – Payments become a priority for manufacturers
GERMANY – Volkswagen Financial Services buys out PayByPhone. This strategic acquisition is in line with the launch of Moia, their mobility-dedicated brand.
UNITED STATES – Honda tests an in-car payment service accessible through their cars' dashboard, and relying on Visa Checkout.
UNITED STATES – The European processor Concardis and developer IAV Automotive Engineering unveiled Automotive Marketplace: a platform for in-car connected commerce.
GERMANY – Daimler Financial Services buys out Luxembourg-based EMI PayCash Europe. This way, they intend to design their own payment service, Mercedes pay.
These moves and strategic choices highlight car manufacturers' focus on payments, and the part likely to be played by these options in the new mobile-oriented ecosystem they are working on: car parking, toll roads, fuel, pre-orders, payments for services, for goods… The industry of connected commerce, and associated in-car payment options are now part of their envisaged services.
Artificial Intelligence – New customer processes, new ways to work
FRANCE – Worldline and Hease Robotics will jointly be crafting a set of BtoB services, including robots-based payments transactions using Heasy.
FRANCE – Crédit Mutuel strengthens its partnerships with IBM, as they will be founding a JV with their technological subsidiary, Euro-Information. In this instance, Watson AI opportunities are particularly exploited.
AI-related technological progress is leading to more integrations in financial contexts. PSPs are getting ready for this, through focusing on possible missions for robots in buying processes. Banks, for their part, are starting to use AI systems to help their advisors, and streamline their work processes.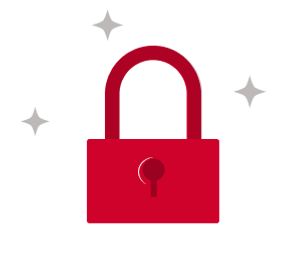 You do not have access to this article.