A strong alliance in the BNPL market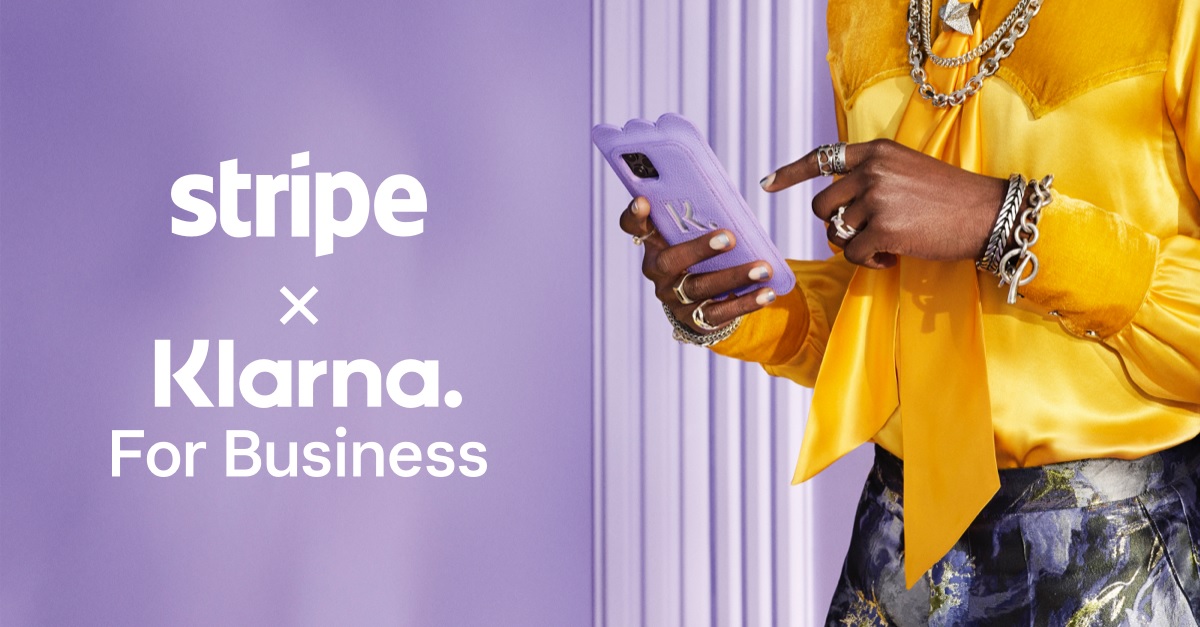 "Buy Now Pay Later", the four words that translate the ongoing revolution in the payment/credit market. Until now, specialized players such as Klarna have been leading the way around the world. But in order to consolidate this dominant position in the face of galloping competition, Klarna has made a major new strategic choice to partner with Stripe.
FACTS
The partnership between Klarna and Stripe takes the form of a strategic cooperation. Stripe's e-merchant customers will now be able to offer Klarna's fractional payment to their end customers.

Countries involved: Austria, Belgium, Denmark, Estonia, Finland, France, Germany, Greece, Ireland, Italy, Latvia, Lithuania, the Netherlands, Norway, Slovakia, Slovenia, Spain, Sweden, the UK and the USA.

Initial tests have already been carried out to validate the benefits of this combination. Stripe's retail customers using Klarna's BNPL services have seen an average increase in sales of 27%.

Stripe will also become Klarna's primary partner in the United States and Canada. Klarna will entrust Stripe with the management of 90% of its payment flows in both countries.

Initial tests have already been conducted to validate the benefits of this partnership. Stripe's retail customers using Klarna's BNPL services have reported an average increase in sales of 27%.

The two new partners are already planning to deepen and expand their partnership to more countries and products in the future.
KEY FIGURES

Retail customers offering Klarna's BNPL services are experiencing on average :

a 41% increase in order volume,

36% increase in frequency of purchase on their site,

40% of new buyers coming to some sites from Klarna's services.
CHALLENGES
Satisfying an ogre's appetite: Toplooks.ai, Apprl, Stocard, Hero, or Inspirock. All of these acquisitions illustrate Klarna's immense ambitions for all markets. Today, its association with Stripe represents a major rapprochement between the two most valued FinTechs in the world.

Consolidate its positions in the United States: Klarna has positioned itself in the US market in 2019. It celebrated its good results there last August but is now also counting on its partnership with Stripe to become a reference there, as much as in Europe.

Expand its distribution: If Klarna currently has 90 million customers and more than 18 million active users per month, its ambitions of conquest are still important. Its association with Stripe opens the way to a wider distribution of its BNPL offer. Stripe offers its payment services to more than one million customers in some 20 countries.

Entering a high-potential market: For Stripe, it's not so much a question of geographical dominance as it is of positioning itself in the market that is currently the focus of attention, namely BNPL. This is not an exclusive partnership, however, as Stripe also offers Afterpay payment methods.
MARKET PERSPECTIVE
Partnerships and initiatives in the BNPL market are multiplying as the stakes are so high. Stripe and Klarna now have the ability to compete with other giants such as Square and PayPal.

Other smaller players are also positioning themselves, with just as much ambition. Marqeta has just signed a partnership with Amount to help banks position themselves on the BNPL market.

In Germany, Billie, a FinTech specialized in BNPL for businesses, has just raised $100 million, notably from Klarna, and reached a valuation of $640 million.