Worldline offers a payment solution dedicated to marketplaces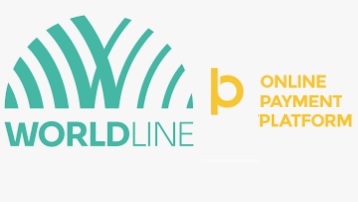 Global payment giant Worldline has just announced the acquisition of Online Payment Platform, a Dutch online payment service provider (PSP) offering a payment solution dedicated to marketplaces and platforms. This move underlines the effervescence of new offers dedicated to this target and their potential.
FACTS
Worldline has acquired a 40% stake in Online Payment Platform B.V., a provider of online payment services targeting marketplaces throughout Europe and the UK.

The remaining 60% will be retained by OPP's founder and CEO, but Worldline will have an additional call option for this stake in 2026. The decision on the potential 100% buyout is conditional on OPP's future performance.

The transaction still needs to be approved by the competent authorities, namely the Dutch Central Bank, but Worldline expects to conclude it by the end of 2022.
KEY FIGURES FOR ONLINE PAYMENT PLATFORM

2011: Founded

2014: Dutch PI licence obtained

100 marketplaces and platforms, such as e-Bay Kleinanzeigen, Marktplaats (both part of Adevinta), Gumtree, Royal FloraHolland and PayPal covered by its services

60 employees
CHALLENGES
Capitalising on a booming market: Worldline justifies its acquisition of a stake by citing the very encouraging figures for the market of martketplaces. While transactions carried out via marketplaces currently account for about a third of European e-commerce volumes, they are expected to account for more than half by 2025.

Gaining new expertise: Rather than developing a solution internally from scratch, Worldline is capitalising on its strength by acquiring a player that already offers a successful solution. A strategy that has already been tried and tested.

Expand more quickly: OPP states that this merger with Worldline will enable it to achieve its ambitions in terms of accelerating its growth and expansion in the main European markets.
MARKET PERSPECTIVE
This decision is presented as a consequence of the pandemic and the evolution of consumer habits. However, the acceleration of e-commerce trends and the digitalisation of payments will have contributed to the rise of alternative players with offers adapted to these developments. And for traditional payment players such as Worldline, the acquisition of these players represents a good way of avoiding disruption and gaining new strength in order to remain a payment leader in the future.

Moreover, as the French leader in electronic payments, this is not the first time that Worldline has joined forces with alternative players. It also chose to partner with Algoan last May to develop a new scoring solution.