The Opera web browser launches its FinTech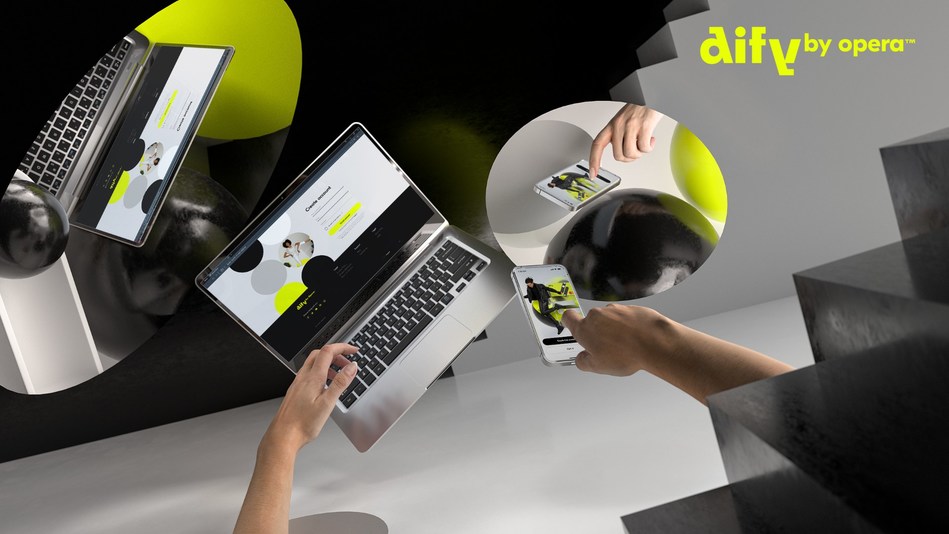 FACTS
A well-known Web browser in Norway, Opera, has become a leading European browser, now covering 50 million users.
The publisher is now opting for diversification by launching a payment solution integrated into its browser, called Dify.
This new feature is accessible via the Opera browser interface. It is associated with an Android mobile application allowing to control the different functionalities of the offer:

an e-money account
a virtual Mastercard linked to this account
a connection with Google Pay to allow point-of-sale payments with the Dify card
In addition, the offer also includes services designed to facilitate the purchase from the browser:

a cash-back offer for purchases made on partner websites (Asos, Nike,...) accessible via the Opera browser
an additional security module activated when shopping online: automatic deactivation of all installed extensions to prevent malware infiltration
Dify is first launched in a beta version in Spain, before being deployed in the European markets covered by Opera.
CHALLENGES
An acceleration of e-commerce in Europe: the pandemic has indeed further accelerated the international momentum of e-commerce. As a privileged interface to access this sales channel, Opera feels today legitimate to bring new services to facilitate the now democratized uses of online shopping. According to J.P.Morgan, e-commerce in Europe reached 717 billion euros in 2020 and is expected to grow at double-digit rates in 2021.
Positioning itself as a facilitator of online purchasing: what justifies Opera's legitimacy to launch into payment is precisely to be a privileged access point to e-commerce. The browser is therefore ideally positioned to offer value-added services to a buyer, whether around the security of the transaction or around the simplification of the journey (instant mobilization of the means of payment during navigation). It also adds the incentive by linking the cash-back to his virtual account.
Creating a full-fledged FinTech: Opera is already looking ahead to the future of Dify, which is expected to integrate savings services, credit offers and instant investment functionality based on cash back received with purchases.
MARKET PERSPECTIVE
The launch of Dify was eagerly awaited by observers of the industry. Indeed, the browser announced the acquisition of the Estonian banking start-up Pocosys in January 2020 before investing in the Fjord Bank in July of the same year. In September 2020, Opera joined the Emerging Payments Association EU.
Google's search engine was a way for GAFA to position itself early on the buying journey, notably via Google Shopping Actions, a shopping mall that allows you to aggregate and pay for baskets at several e-merchants.
KEY FIGURES
380 million active users worldwide
Approximately 50 million active users in Europe