Tez Becomes Google Pay, Adds Credit Offers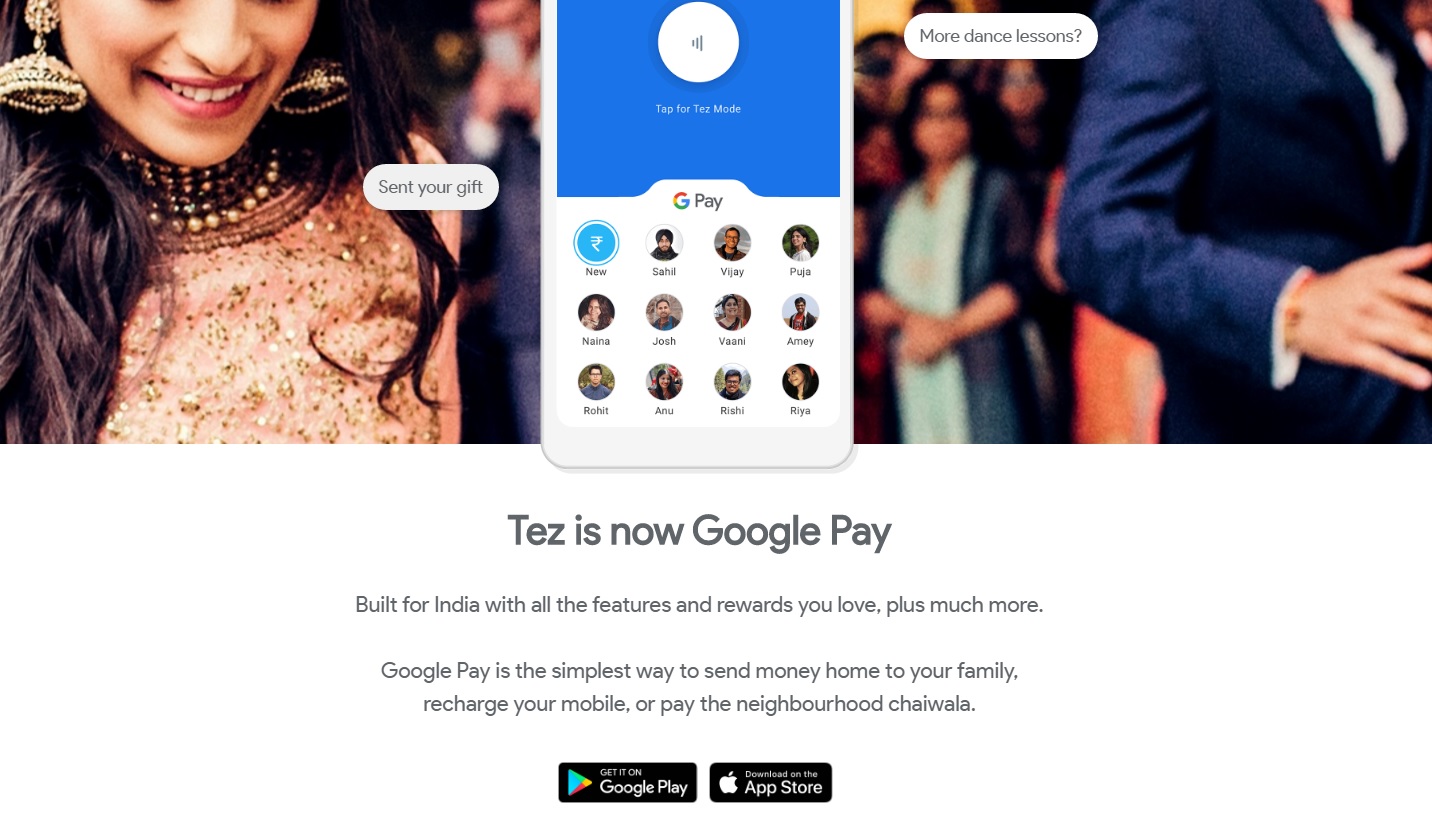 A year ago, Google introduced a mobile payment app called Tez for the Indian market. They now try to increase its adoption rates in India and in Asia more globally. The service has been rebranded to Google Pay. Partnerships with four Indian banks will also allow them to feature instant credit offers.
In 2017, Google launched Tez, allowing Indian customers to send and receive money using their account, as well as pay some of their bills. This app has been downloaded more than 50 million times, reports 22 million active users every month, and more than 750 million transactions (roughly $30 billion).
Google is now setting links with local institutions –HDFC Bank, ICICI Bank, Federal Bank and Kotak Mahindra Bank– on designing a new lending feature. Their customers will be able to apply for a customised micro-credit offer from their bank. Only few supporting documents are required. A near –instant process applies (they just have to agree to the general conditions before the amount can be released, and credited to their mobile wallet). No further details have been specified so far.
Google also plans to improve their local reach and aim for other countries, especially Asian market. They may then become a reference for all Google payment apps globally. These innovative services tested in India are then meant to be made available elsewhere, especially, the new credit offer.
Comments – India: a highly competitive market
The Indian markets for payment and credit offers have been making significant progress. Google enhances their mobile app to attract even more users, while securing their market position in a country where many players have become serious challengers. Paytm, for instance, is backed by Alibaba and even announced an investment from Warren Buffett's Berkshire Hattaway. The list of local industry players also includes MobiKwik, WhatsApp and ZestMoney (which just announced funding from Xiaomi).
The US group is aiming further for international reach, and rebranding a mobile app, which used to be meant for one market only. Their Indian developments will then contribute to building a model and act like a Lab for other parts of the world. Google's addition of a credit service, is also a way for them to catch up with Paytm: their banking status allowed them to branch out beyond payments.