SPB Digitalising Affinity Insurance Sales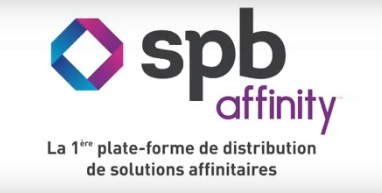 FACTS
SPB renews their distribution model through selling affinity-based insurance solutions via a white label digital platform.
SPB Affinity lets SPB customers add insurance products to their set of offers within hours.
brokers, banks, challenger banks, e-merchants, telecom companies, energy suppliers, etc.
SPB Affinity features a range of online insurance offers including more than 10 guarantees:

Guarantee in case outages occur,
Guarantee for nomadic households,
Insurance covering breakage and theft,
Budget guarantee,
Protection against cyber-risks,
Assistance in case of emergency.

Their platform embeds multiple monitoring tools for streamlining the entire integration process (approval from distributors, online subscription, management of financial flows, production trackers, training for sales forces, etc.).
KEY FIGURES

1965: SPB was founded
€290M turnover
1,800 employees
17 countries covered
100+ client brands worldwide
CHALLENGES
Applying changes to their distribution model. Through dematerialising their distribution process, SPB plans on becoming a wholesale broker. On the insurance market, a trend reminiscent of Open Banking-related moves has been observed. SPB stands out with a platform promising faster integration and customised guarantees.
Expanding their client portfolio. SPB also plans to address more customers, including small and medium distributors, with white label offers. Insurance policies tend to become more context-relevant, and many players are likely to add contracts to their customer processes.
MARKET PERSPECTIVE
SPB's strategic approach is reminiscent of another player's model in France: La Parisienne Assurances. This group designs customised insurance solutions, and makes their know-how available to partners via an iPaaS platform, too.
These groups, however, are not just rivals: La Parisienne is among SPB partners. SPB Affinity is then bound to expand their joint offers.