Money transfer
Payment
China
Kenya
SimbaPay and Family Bank Team Up to Streamline Micro-Companies' Money Transfers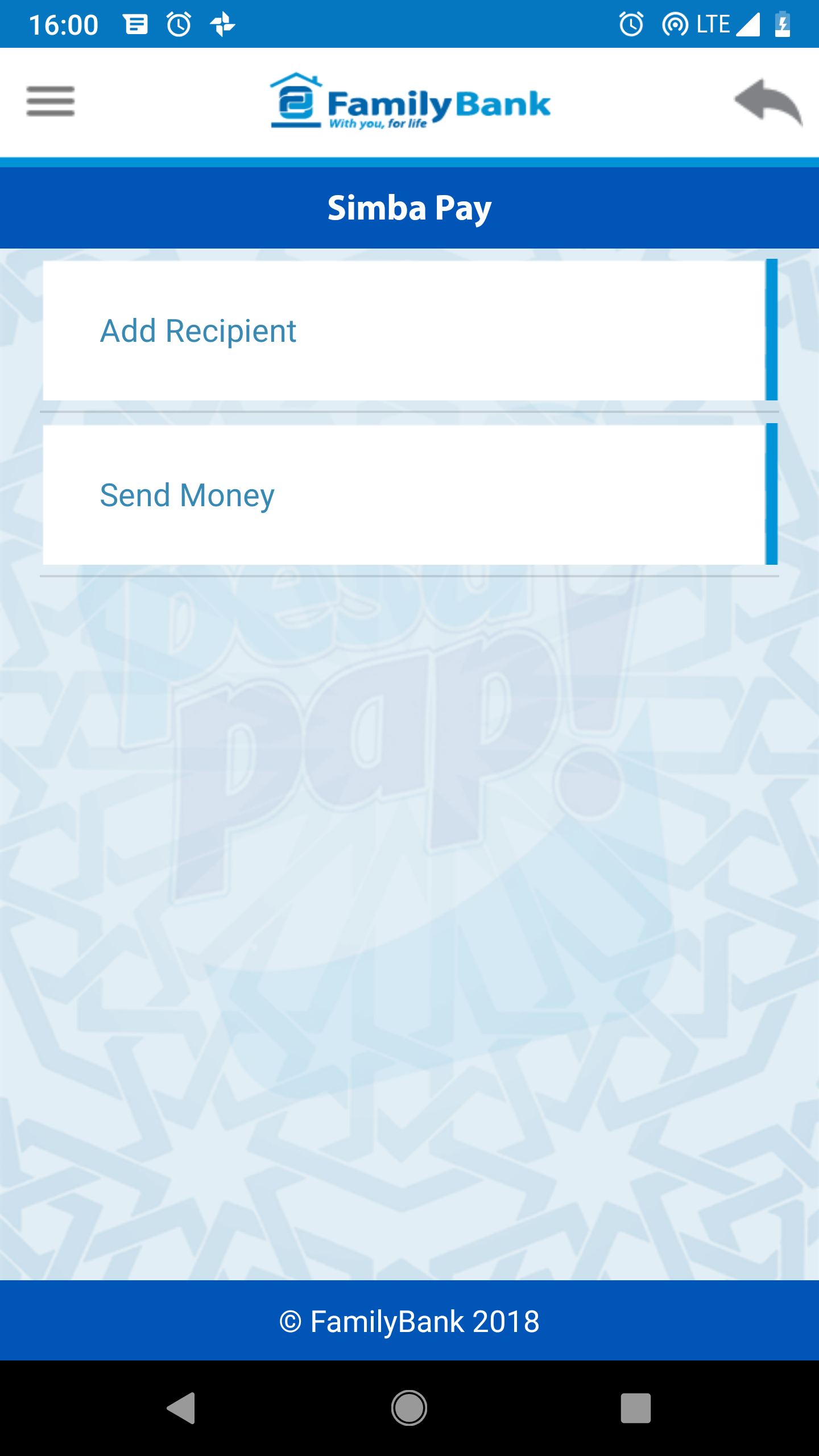 FACTS
The London-based FinTech SimbaPay and the Kenyan bank Family Bank teamed up to introduce an instant money transfer solution for customers sending funds to China via WeChat.
Whom for? This service is meant for Kenyan micro-entrepreneurs and merchants purchasing goods from China. It is being made available through Family Bank's PesaPap app, Safaricom's M-Pesa or through dialling the USSD code * 325 #
How this service work: Kenyan merchants will only have to provide a mobile phone number to transfer money to their suppliers in China. This solution lets the sender verify his transaction and exchange rates prior to validation his payment. The amount is instantly credited to the recipient's WeChat account, in Chinese yuan.
Value proposition:

Enabling Kenyan customers to replenish their stocks faster.
Strengthen commercial exchanges between Kenya and China.
Improve financial inclusion (micro-entrepreneurs may get supplies directly from China)
CHALLENGES
Family Bank describes this solution as traceable, reliable and affordable through an instant channel enabling their customers to benefit from a high growth potential market (Kenyan companies imported over $4 billion worth of goods from China reach year).
SimbaPay is present in 11 countries. This partnership is a means for this FinTech to aim for other African and Chinese markets.
A fee based on transaction amounts will be charged. These partners share a common goal: stand out as replacements for informal transmitters, a widespread solution in Kenya to transfer money abroad.
After launching a messaging-based mobile payment service in South Africa, WeChat reaches further out for the African continent and, this time, addresses businesses.
MISE EN PERSPECTIVE
The British FinTech recently raised $1 million in seed funds from Techstars, Barclays Accelerator as well as other business angels, and shows high ambitions. They deem that the new service based on SimbaPay and WeChat could end up processing one million transactions in the first three months, over seven million customers and businesses.
As already highlighted by previous launches by Facebook Messenger and Mastercard, this option stresses how the market for Mobile Money evolves in Africa, particularly in Kenya. Unlike these previous launches, however, this feature addresses corridors from Africa to China.