REX: Merchants Increasingly Convinced by Silkpay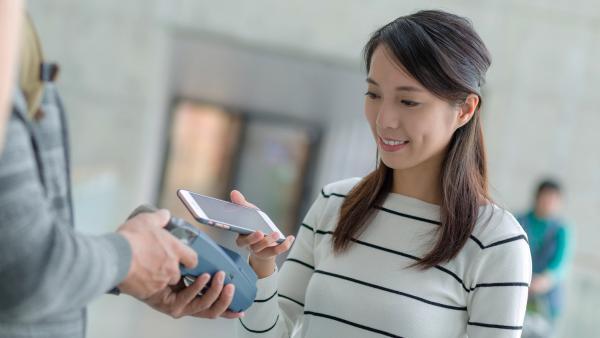 FACTS
The Paris-based start-up Silkpay was launched in July 2017 and features mobile payment services relying on Alipay and WeChat Pay.
Goals: enabling European retailers and tourism industry specialists to accept e-wallet-based payments, hence making them more appealing to Chinese tourists.
How it works: 4 offline checkout options are proposed:

A static QR code: a unique QR code assigned to each partner merchant and displayed by the cash register. When making a transaction, the customer only has to scan this code using Alipay or WeChat Pay on mobile.
POS integration: Silkpay can be integrated at the cash register to centralise all payment methods.
A dedicated POS device: this tool can be connected to the retailer's POS checkout system, enabling them to accept payments on-the-go.
A mobile solution: merchants may also provide their sales teams with dedicated mobile checkout tools displaying their unique QR code.
2018 KEY FIGURES

More than €560,000 in funding
€40 million in transactions
Goal: attract 800+ partner merchants in France
CHALLENGES
Boost Chinese means of payments in Europe. QR code-based mobile payment services have grown popular in China but they are not yet widespread in France: Silkpay intends to address this situation, through helping merchant make adjustments to accept Chinese customers' payments.
The point for this FinTech is to convince merchants and brands of their merits knowing that the market opportunities they entail is tremendous: more than 2.5 million Chinese tourists were expended to visit France in 2018. And their average spend amounts to €1,647.
MARKET PERSPECTIVE
Silkpay recently announced a funding round, and intends to reach out for other European markets. They make the most of their attendance at CES 2019 to seal new partnerships and improve their visibility.
and WeChat Pay are well aware of how far Chinese tourists' purchases actually impact the retail sector: this explains why more partnerships are being announced. Also, Alibaba's wallet just signed an agreement with Natixis on speeding up their deployment in France. Their users have access to several financial services in-app, too, helping them improve their purchasing power: savings, credit offers, etc.