REX: Lyf Pay Firmly on Course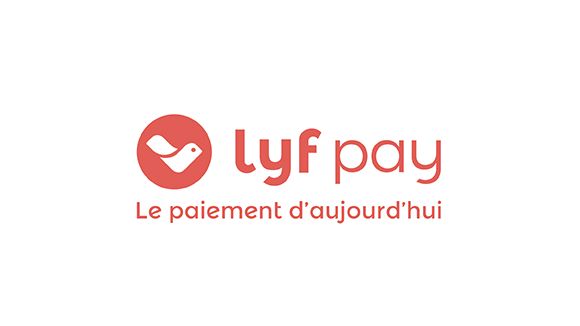 The mobile checkout app Lyf Pay was introduced 18 months ago, and has been downloaded one million times so far. This successful French wallet now strengthens their partnership with Casino, which will be holding a 5% share in Lyf Pay capital. They intend to lead the French market while speeding up the pace of their development in Europe.
The Lyf Pay app –backed by BNP Paribas, Crédit Mutuel, Carrefour, Auchan and Total– claims one million downloads and slightly more than 10% active users. They stand out as the second most downloaded payment app in France, with 22% market share, before Lydia (21%) and after PayPal (38%).
As their partnership with Casino is being renewed, they will benefit from the retailer's geographical presence (9,000 stores in France and roughly 10 million customers) to pursue their development strategy. Lyf Pay expects to have attracted 1.3 million users and 400,000 accounts with a payment card stored for use by the end of 2018. They aim for 3.5 million accounts by 2021.
Lyf Pay became popular as an option for in-store and online payments; it also plans to include an expense sharing service by the end of this year, and money pools by January 2019.
Comments – Democratisation: a goal still hard to achieve
Mobile payment is still having trouble taking off in France. According to a survey released by Cartes Bancaires in October, the number of mobile-based transactions should not exceed 10 million in 2018 –barely 0.1% of all card payments in France. Lyf Pay does, however, want to lead this emerging market and become merchants' preferred wallet even if the list of contenders includes US and Asian giants.
By way of dealing with new entrants and competition from digital giants, this mobile multi-channel payment solution chooses to expand their range of offers. They went for an all-in-one approach encompassing P2P payments, online pools and expense sharing options, to become part of consumers' everyday life.
As they now hold a 5% share in Lyf Pay, Casino may provide their customers with a more streamlined and comprehensive purchasing experience, building on customer redemption and payment facilities. Also, this announcement might help them boost their Casino Max mobile app and stress their interest in addressing the mobile payment market.