Credit
Innovation
Players' Strategy
Europe
REX: Instalment Options Making Progress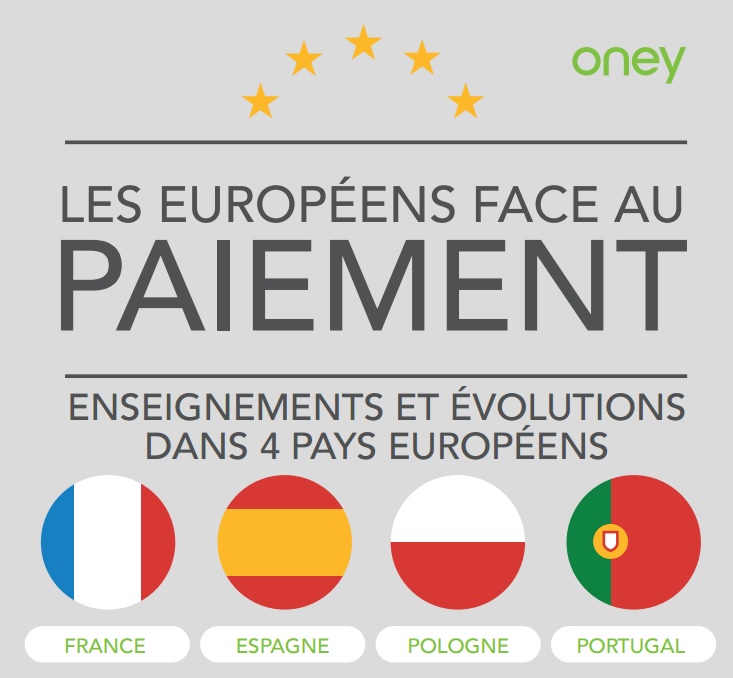 FACTS
Oney recently conducted a survey investigating payments' perception and habits in Europe, especially in the 4 markets they cover: France, Spain, Portugal and Poland.
According to their survey, EU customers want different means of payment to choose from:

On average, they rely on 5 payment methods: card, cash, payment account, prepaid card and mobile payment.
Payment cards are used the most: 71% in France, 68% in Poland, 60% in Portugal and 49% in Spain.

They often choose to spread their payments into several instalments:

1 every 2 people say they are ready to delay or drop a purchase if this payment method isn't an option.
Millennials favour brands where instalments are featured.
Customers in Europe mostly use this option for higher-amount payments (€100 to €500).

Security stands out as a key criterion:

Mobile or in-store payments must be secured according to 90% of the customers.
Security is the main customer expectations (53%), followed by simplicity (16%), speed (13%) and confidentiality (12%).

Most customers in Europe are open to new purchasing experiences since they provide them with more independence:

13% of the customers in France already resorted to biometric payment and 11% to voice-based payment.
Yet, many respondents say they are still attached to human interaction.
About this Survey

Survey conducted by Oney in April 2019 with over 4,000 respondents
In partnership with OpinionWay and Altavia
CHALLENGES
For EU consumers, security, ease-of-use and speed when making transactions are key criteria, especially with emerging payment solutions. Considering these expectations, 3 means of payment particularly stand out: card-based, cash and PayPal.
Instalments: outstanding drivers for increasing conversion rates. Once again, proof has been made that instalments are successful: a trend further boosted by the recent impact of Millennials on the market. Oney's survey confirms that this option is now viewed as a prerequisite in merchants' offers, alongside card payments.
Flexibility among expectations. European customers generally switch between 5 means of payment (and even up to 6.4 in Spain). They still prefer card-based payments, but it turns out purchasers are becoming increasingly familiar with other solutions they rely on the methods they deem are best suited in given contexts and purchasing channels. Under these circumstances, instalments are among expectations, too.
MARKET PERSPECTIVE
Oney features new credit solutions, including a lending service for specific projects. Even so, their core business still revolves around card-based split payments, with the flagship offer, "3X4X CB". The group –recently bought out by BPCE– claims 7.5 million customers and 450 partner merchants.
Besides large-scale retailers, instalments have also been gaining momentum among FinTechs. And leading players in this industry rely on white label solutions to meet these expectations (e.g.: Banque Casino).
Graph for reference