Payment
United Kingdom
Europe
Revolut allows you to pay in cryptocurrency via your payment cards and earn 1% cashback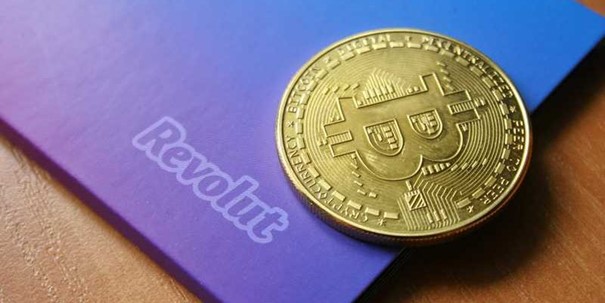 Neo-bank Revolut has released a new feature that allows users to turn their credit or debit card into a crypto card. Revolut says it is moving closer to its dream of becoming a "super-app", while helping to democratise cryptocurrencies even further.
FACTS
Revolut in figures:

Valued at $33 billion, with revenues of $254 million in 2020, according to the player's publications.

It has about 20 million customers worldwide who use its platform for payments, trading and other wealth management services.

Revolut, has added 22 more currencies, bringing the total to more than 40.

Revolut will soon offer its customers the ability to spend crypto-currencies with their payment cards. Available from 1 November 2022, the feature is only available to new UK banking customers. To set it up, customers can select a card already in their account or create a new card. The feature works for both physical and virtual cards.

Revolut rewards users who use their crypto balance to pay for their daily expenses. They then receive 1% cashback in the cryptocurrency used: Dogecoin (DOGE), Shiba Inu (SHIB), Bitcoin (BTC), Ethereum (ETH).

Revolut is also planning to create its own crypto: Nikolai Storonsky (CEO of Revolut) said that Revcoin should be launched early next year. The token would work in a similar way to airline Air Miles programmes, where users earn rewards based on how often they use the service.
CHALLENGES
Revolut wants to capitalise on the crypto ecosystem: according to its CEO, cryptocurrency is the future of money. Revolut has multiplied its actions in favour of the development of the Revolut crypto range:

continuing to improve the service that allows customers to buy and sell crypto-currencies via its app

increasing the number of crypto-currencies available in the Revolut app to nearly 100 tokens

offering a fun "Learn & Earn" training module to help customers improve their knowledge of crypto and related topics such as blockchain, tokens, DeFi, ... while rewarding customers who complete the training modules with crypto tokens.

Cryptocurrency a considerable source of revenue: it represented up to 30%-35% of Revolut's revenue in 2021 according to Nikolai Storonsky (CEO). This has come down to less than 5% this year.

Accelerate cryptocurrency adoption: with Revolut's new crypto card, customers can pay with cryptocurrencies in any shop in the world. Therefore, this feature can significantly accelerate the adoption of it in retail. The current exchange rate is applied to the conversion transaction and the exchange fee is applied to the user's subscription plan.

Being a super app:

Revolut says it is moving closer to its goal of making its service a true "super app."

Revolut is also developing a non-depository DeFi wallet that works as a standalone app

Revolut's new instant messaging feature incorporates NFT profile images:

The new messaging tool allows users to chat within the app, share GIFs and stickers and request money, The chat mimics WeChat and AliPay popular in Asia. With a dual purpose:

to make their lives easier by not having to rely on a third-party solution

to encourage them to talk about money, which, according to a survey, is difficult to do for more than two out of three Europeans (67.5%)
MARKET PERSPECTIVE
Note that this new feature comes just 1 month after the fintech obtained a crypto license in the UK.

Crypto cards are on the rise, they have become very popular as they help customers withdraw their digital funds and use them at various merchants around the world, alleviating one of the biggest drawbacks of digital assets. This news comes on the heels of Mastercard's.

The crypto paradox, in the US, only 1.5% of internet users have made crypto payments this year. Two main issues are slowing adoption:

Lack of regulation leaves consumers, PSPs and the financial system vulnerable. Preventing sceptical consumers from accepting crypto payments and most banks from launching crypto products.

Volatility also limits the use of crypto payments.

According to Insider Intelligence forecasts, the market is dynamic, with the global value of crypto transactions growing by 55.4% per year and reaching $16.16 billion by 2023. According to a Checkout.com survey, young consumers are particularly interested: 40% of 18-35 year olds believe they use crypto-currency as a means of payment.