RCI Bank Polska Launches a Deposit-Free Financing Offer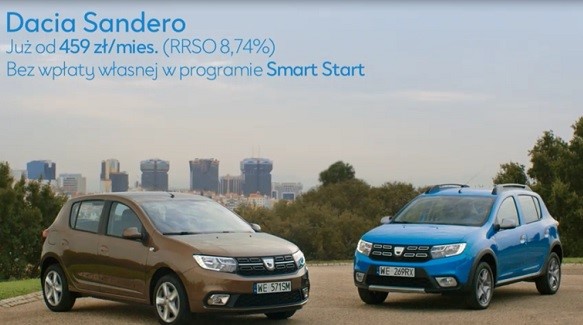 As their "Box" package formats proved successful in Romania, the Polish subsidiary of RCI Bank proposes two new financing offers. These offers are meant for all Renault and Dacia individual customers. Their specificity relies in the fact that they do not require the applicants to provide a deposit.
RCI Bank and Services now aims for Poland with packaged financing offers similar to those they have been selling in Romania since last year. These boxes include car insurance and maintenance options.
RCI Bank Polska now proposes the Renault EASY BOX (3.99% APR) and Dacia SMART START (8.53% APR), over 25 to 61 months. As for Romanian customers, when their contract comes to an end, Polish customers can choose the lease-purchase option, buy a new model or give back the car.
Most of all, they can subscribe without having to provide a deposit, allowing customers to have access to more ranges of car model, with attractive monthly instalments.
Comments – Mobility for all: prime goal for RCI Bank
These packages by RCI Bank have been successful in Europe, considering their discount prices and fixed interest rates during up to five years. This approach is in line with Renault's intent to rollout customised services. Their financial captive then keeps the promises they made when releasing their latest results, i.e.: rolling out financing solutions likely to support mobility for most people.
For several months, RCI Bank has, in fact, been refocusing their financing activities on mobility-oriented offers for the future with special emphasis on younger customers. They, for instance, introduced an online preapproval service for financing a second-hand vehicle in Turkey, and, on this occasion, also strengthened RCI Bank market positioning.
Also, their Korean subsidiary introduced a credit offer for young workers, with attractive interest rates and monthly instalments.