Blockchain
Payment
France
Qonto Scales Up with Plus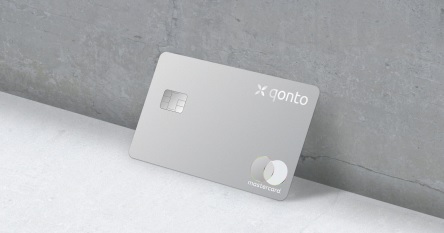 FACTS
The French FinTech Qonto, specialising in alternative banking services for entrepreneurs and start-ups, focuses on scaling up their product range.
Qonto unveils a new offer called "Plus" which includes a Premium card along with different value-added services.
The Mastercard World Plus card comes with a number of features:

Payment and withdrawal capacity increased twofold (payments up to €40,000 / withdrawals up to €2,000 over 30 rolling days)
Attractive payment fee when making transactions in foreign currencies (1%)
Premium travel insurance policy

Cost: €6 per month
KEY FIGURES

2016: Qonto was founded
2017: Qonto offer launched
2018: PI approval granted by the ACPR
50,000 active corporate customers
150 employees
4 countries covered: France, Italy, Spain, Germany
€32M raised
CHALLENGES
More flexibility. Qonto deems that this commitment is at the heart of their offer. Plus is a means for them to further assist entrepreneurs, including when their business starts taking off.
Moving on to the next step. Plus is described as an initial step towards a deeper transformation for the FinTech. Qonto intends to boost their range of products and services, to become a full-blown banking platform. Several offers will be introduced early in 2020.
Reaching out for more prospective customers. Qonto stresses an upmarket promise with their new card and strengthens their prospective endeavours. Besides, the Plus card meets the needs of entrepreneurs travelling the most, enabling Qonto to also aim for these targets.
MARKET PERSPECTIVE
This start-up directly addresses the needs of part of their customers since they always bet on cooperation: asking them how their services could be improved.
Qonto claims 50,000 active corporate customers, and leads their market in France as a challenger bank for businesses.