Payment Card
Innovation
Distribution Channel – Mobile
FinTech
France
Prismea: a B2B-Focused Challenger Bank by Crédit du Nord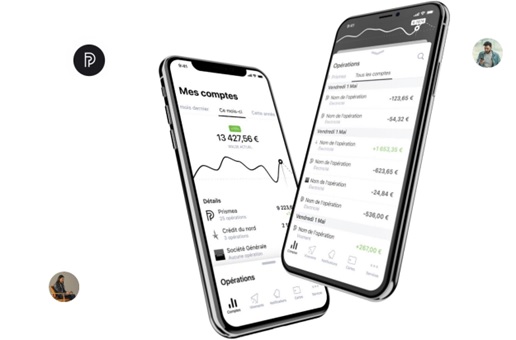 FACTS
Crédit du Nord enters a highly competitive market as they introduce a challenger bank for businesses via their in-house start-up Prismea.
Targets: self-employed workers, freelancers, liberal professions, craftsmen and SMEs.
Prismea is a mobile app, the beta version of which will soon be made available in iOS. An official launch on downloading platforms would be scheduled early next year.
This new unit will be established in Lyon.
Prismea will be fully owned by This Crédit du Nord but remains free to make their own marketing choice.
Offer:

Corporate bank account opened in 10 minutes from the app,
One or several Mastercard cards, and companion virtual cards,
Multi-brand account aggregation service,
Tool for budgetary forecast/cash management,
Short-term instant financing solutions (starting end-2020): 10-minute decisionning process, amount disbursed with 48 hours.

Cost: 3 different offers from €9 to €75/month, based on the number of cards, credit transfers and users.
Key Figures

3.8M self-employed workers and SMEs on the market
700,000 businesses crated in 2018
CHALLENGES
Making the most of technological opportunities. Prismea's offer will, for instance, rely on AI techs to customise automated advice and analyse cash flows. They also bet on Amazon's AWS and on Treezor's payment infrastructure.
New assistance service, new brand. Crédit du Nord intends to assist businesses with this new brand which praises modernism, without disregarding the banking network's origins.
Crédit du Nord plans on Prismea to drive prospects to their branches and acquire new corporate customers. Prismea will be full digital, but customers may still visit Crédit du Nord branches to seek advice from human experts when dealing with complex operations. They may also attend Prismea's business meetings.
MARKET PERSPECTIVE
Qonto, Spendesk and other Pass Flash TPE are already established on this market: long-standing banking players have trouble showing for their ability to innovate in addressing businesses. Crédit du Nord blends digital and human to highlight their banking network.
Prismea was born in 2018 through Société Générale's intrapreneurship programme Internal Startup Call.