Innovation
Technology
Singapore
OCBC: Voice Banking Services Using Google Assistant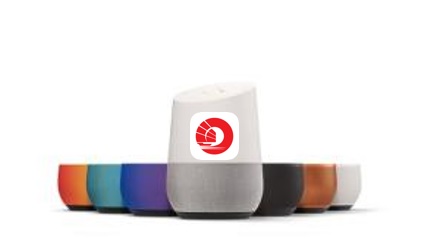 OCBC stands out as one of the first banks globally (and first in Singapore) to implement a voice based banking service using Google Assistant. A similar principle has been tested by Starling Bank for instance, yet more reason for voice-enabled services to make progress.
Ok Google, talk to OCBC. With just a few words, OCBC customers may access their banking services via Google Assistant, from a Google Home speaker or Android smartphone.
Through this voice-activated assistant, OCBC first allows them to access information on arranging their retirement plan, real estate project, building savings for their child's education, or even stay informed of financial market updates.
OCBC refers to the 2018 Accenture Digital Consumer Survey to account for this choice. In fact, according to Accenture, the market for voice-based assistants should grow by 50% year-on-year starting in 2018.
Comments – One small step for Google Assistant, one giant leap for banks
Google Assistant is breaking grounds as a new sales channel and means to access remote services, including financial ones. Two major announcements have been made in the US, with Walmart and Target, and Google even unveiled another agreement with Fnac Darty (where a payment feature is considered). In June 2017, the comparison website for financial products Kanetix made it easier for their customers to ask for an estimate based on Google Home. And now, another banking institution chooses to rely on Google Assistant, also. OCBC does not only bet on Google's speaker for this service as, by way of reaching out for more customers, they also let them use their smartphone. OCBC, however, stays cautious since, for now, no transactional features have been included. Even so, this launch is a major step, stressing bank's interest in the current "Voice first" trend. In France, Bred would be getting ready to make a similar announcement by June. And, they could even go further, via enabling their customers to initiate credit transfers from their connected speaker.
Google, for their part, should then catch up with their main rival, Amazon -whose personal assistant, Alexa, has been adopted by financial Behemoths such as AmEx and USAA, and has been adding many "skills" for financial services over the months. This use case remains marginal, though, even if the opportunities entailed by possible mobile, voice-enabled interactions with banks should contribute to making this new channel more popular.