News in Brief – September 2018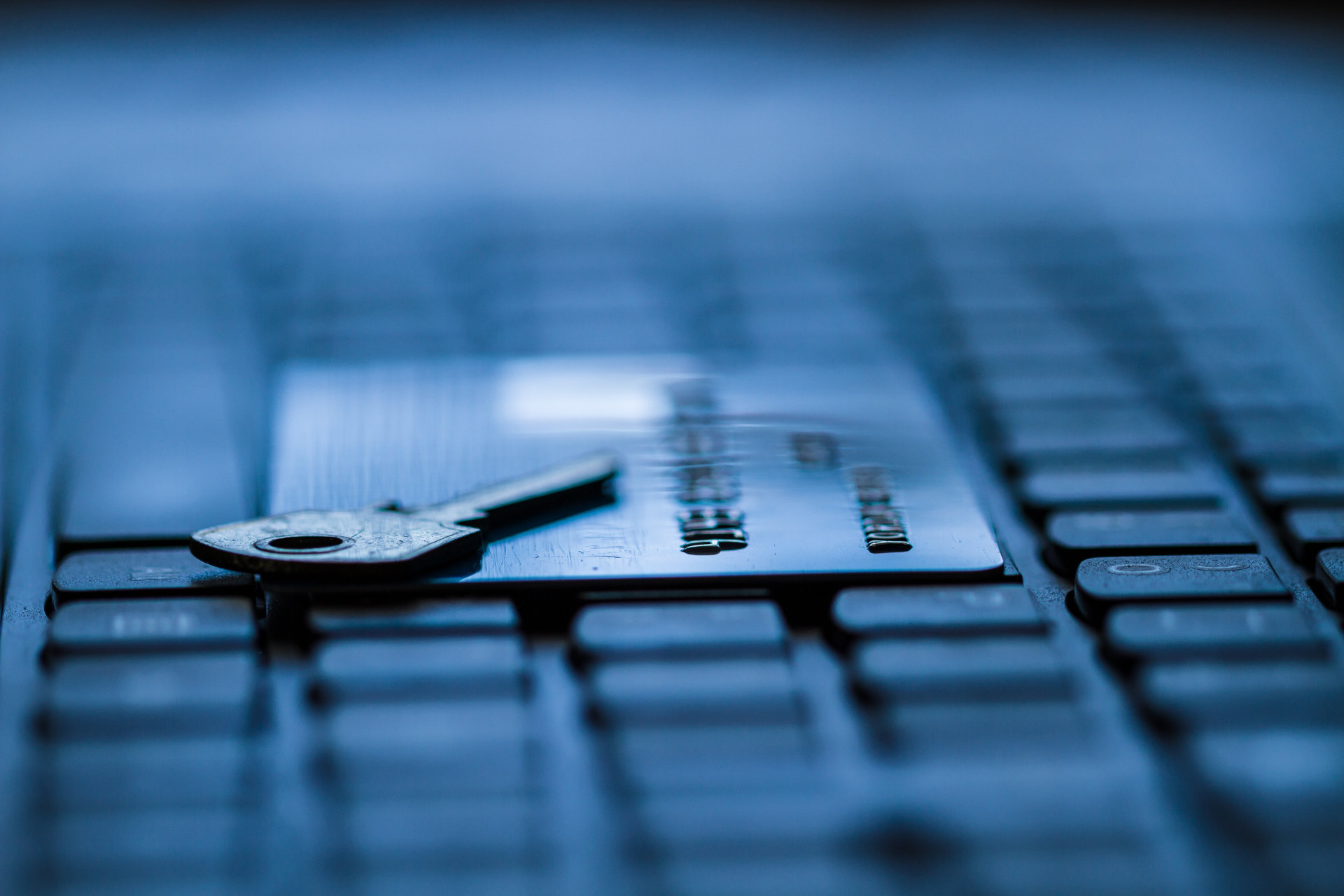 Players' Strategy
UNITED STATES – According to Bloomberg, Google and Mastercard would have entered a partnership last year on tracking cardholders' online visits and transactions when exposed to ad banners. Google's offer may intend to share transactional information with merchants, allowing them to assess their marketing campaigns. This data is likely to include sales volumes, average cart amounts, etc. Even if no personal data would be at stake, this article awakens concerns over privacy and customers' agreement.
UNITED KINGDOM – The PSP Ipagoo, subsidiary of Orwell Group, is joining the British clearing scheme CHAPS (Clearing House Automated Payment System). It will be the first FinTech to become part of the main payment system for large-amount transactions. Also, Ipagoo already joined Faster Payments and BACS. This PSP features cash management and cross-border payment services for their individual and corporate customers. Ipagoo issues IBANs in the UK, in France, in Spain and in Italy. Other rollouts would be considered in Europe and in America.
BRAZIL – The Brazilian bank Itaú Unibanco announces an exclusive partnership with Edenred. The Issuer's Ticket Serviços products will be distributed by the banking group, who will be holding 11% shares in the company Ticket Serviços. Through this agreement, Edenred also intends to target local SMEs.
FRANCE – BNP Paribas is considering additional services for Nickel's network of newsagents, including a dedicated card industry offer.
EUROPE – Revolut broke even in December 2017: their transaction volumes then went from $200 million to 1.5 billion between January and December. Their wide-ranging investment strategy and geographical expansion did, however, cause some losses last year. According to their assessments, they grew from £7 million in 2016 to 14.8 million in 2017. They can be accounted for by several product launches (Premium account, Business account, savings services, crypto-currency trading, etc.).
INTERNATIONAL – SWIFT gpi unveils a pre-validation service intended to detect potential errors in payment messages (wrong or missing information regarding the recipient). SWIFT gpi has already been adopted by 220 financial institutions. It is used to send more than $100 billion in payments each daily, through more than 600 corridors, and represents one third of all SWIFT payments.
POS Checkout
FRANCE – As the regulation on cashback in France evolves, Casino will be the first retail group to let their customers withdraw cash (from 10 to 50 euros) at checkout. To begin with, this option will be made available in 150 stores using partly automated, separated POS checkout and cash withdrawal systems.
SOUTH AFRICA – Orange Digital Ventures Africa (Orange's VC in Africa) invests a second time in the South African mPOS FinTech Yoco. Yoco was launched in 2015 and attracted 27,000 SMEs. This founding round led by Partech also involved FMO, Quona Capital and Velocity Capital. Yoco already raised 23 million dollars.
FRANCE – Auchan Retail France tests a Scan&Go mobile service in partnership with Lyf Pay (dealing with payments) and Budgetbox (for shopping lists management services). This option is available via their MyAuchan app. Customers can then scan items with their phone and pay with their Lyf Pay mobile wallet, as is already the case at Casino stores.
UNITED KINGDOM – According to Mastercard, 46% of the transactions in the UK are now contactless: +95% since the beginning of the year. Also, a survey by GoCompare shows that nearly half of the Brits would like the contactless payment limit to be increased from £30 to £50.
UNITED STATES – Amazon opened an Amazon Go store in Chicago, in addition to their locations in Seattle and in San Francisco. Another store could be opened in New York, too. According to Bloomberg, this group would intend to open 3,000 automated points of sale by 2021.
Fraud Prevention & Identification
NETHERLANDS – Adyen presents a 3D Secure-certified solution based on EMVCo3DS protocols. This service is meant to authenticate transactions without the user having to intervene. Roughly a hundred elements from issuing banks and Adyen's network are compared to help merchants authenticate payments. Biometric information is also considered to build a strong or two-factor authentication service (via OTP SMS, for instance).
Money Transfer
EUROPE - INDIA – TransferGo and Ripple are launching a real-time money transfer service called TransferGo NOW. This service applies to the Europe-India corridor. A second option, TransferGo FREE, allows customers to send money for free; in this case 2 to 3 business days are required.
UNITED KINGDOM – The British FinTech WorldRemit partners with WhatsApp, by way of including notifications to their money transfer service. Their customers will be sent instant messages via WhatsApp to track their transactions.
Instant Payment
HUNGARY – GIRO and Nets are working on an Instant Payment project in Hungary. This service could see the day in July 2019.
FRANCE – Natixis Payments chooses SWIFT for their instant payment services. The group will connect to TIPS via SWIFTNet Instant. Their customers will then be able to carry out instant payments throughout the SEPA zone.
FRANCE – Crédit Mutuel-CM11 is getting ready to add an instant credit transfer service. Mid-September, they joined the EPC's SCT inst. As of the end of October, their customers will have access to instant credit transfer services between accounts held by the group. In the end of November, this option will apply to and from accounts held at other French banks, and, in 2019, to and from SEPA-based banking institutions.
SCANDINAVIA – SIA partners with the central bank of Denmark, enabling this institution to join the Real Time Gross System RTGS, instead of their former local system which had been in place since 2001. This platform already attracted the central bank of Norway and the central bank of Sweden. It should soon win Iceland, too.
ITALY – The Italian bank Banco BPM chooses Worldline's Cristal software package to implement their real-time payment services. They will be provided access to the EBA Clearing's RT1 infrastructure and the ECB's TIPS.
Blockchain & Virtual Currency
THAILAND – The government of Thailand is preparing its own central bank digital currency. In line with their Project Inthanon, several innovative technologies are considered. The Bank of Thailand along with partner institutions would be designing a PoC for the money transfer sector. Their prototype will rely on R3 Corda platform.
INTERNATIONAL – IBM will be presenting an alternative Blockchain-based payment service, Blockchain World Wire, at SWIFT's conference in October. IBM highlights another use case for the Blockchain, as well as on a near real-time cross-border payment service, likely to challenge SWIFT and Ripple's xRapid.
UNITED STATES – Goldman Sachs would be ditching plans to open a Bitcoin trading desk. According to some articles, the currency's prices would have impacted. Lacks in terms of regulatory framework could account for this decision.
GERMANY – The German platform Bitwala raised more than €4 million and intends to provide the world's first fully regulated Blockchain bank account from November: hence setting a link between traditional banking services and virtual currencies. More than 30,000 people already signed up to be among the first to be onboarded.
JAPAN – The Japanese exchange platform Zaif fell prey to an attack likely to have affected three virtual currencies they manage, for roughly €50 million.
INTERNATIONAL – Unikeys launches Ukey: a card for cold storage designed in partnership with the French manufacturer MeReal Biometrics. This medium embeds a biometric sensor; it is compatible with several (iOS and Android) smartphones and tablets via NFC and Bluetooth connection.
EUROPE – Paymium launches their ICO (Initial Coin Offering) to boost their European crypto-currency exchange hub, Blockchain.io. This platform will be made operational in November. It will include exchange services for crypto-assets, ICO-related consulting, and token pricing.
Payment Card
FRANCE – UnionPay cards will soon be accepted by Cartes Bancaires. A promising piece of news for CUP, which specifies that 70% of the ATMs in France are already accepting these cards. Partnerships are in place with six local banks (Crédit Agricole, Caisse d'Épargne, Société Générale, LCL, CIC and Crédit Mutuel).
TANZANIA – Vodacom launches an M-Pesa virtual card with Mastercard and BAncABC (pan-African financial service provider). M-Pesa users may then carry out online and mobile payments on accepting Mastercard-affiliated websites.
EUROPE – N26 introduces N26 Business Black for self-employed workers likely to have to travel. This service is available in Germany, Austria, France, Italy and Spain. This offer consists in a premium business account, with a companion payment card and a set of insurance services (travel insurance, extended warranty, insurance on qualified purchases and ATM withdrawals, insurance policy covering loss or theft of their mobile phone and vehicle rental insurance). ATM withdrawals abroad are not charged. Mastercard exchange rate applies and the cardholder gets a 0.1% cashback on card-based purchases.
UNITED KINGDOM – Curve –FinTech famous for their all-in-one cards– announces that their customers' transactions when abroad will no longer be charged. This change applies to two card services: Blue and Black Curve. A £500 per month "zero fee" cap does apply for Blue Curve cardholders.
Customer Loyalty
UAE – The airline company Etihad partners with the start-up Modo on simplifying their customers' use of "Guest Miles" reward points to buy products and services. These points would become a currency to streamline customers' experience online, via a "Pay With Miles" button.
JAPAN – Rakuten launches "Rakuten Card Payment with Points Service", enabling cardholders to use "Rakuten Super Points" to pay their bills as well as services on the group's website.
FRANCE – The soccer club Paris Saint-Germain is considering a virtual currency to engage their fans. They partnered with a Maltese start-up called Chiliz. A mobile app could see the day in 2019, so their supporters may acquire tokens to pay for fan club-related services.
ITALY – The Juventus Football Club is also looking to add a private label virtual currency, or tokens to improve their fans' engagement. Chiliz has also been selected for this development.
E-Commerce & E-Payment
UNITED STATES – Mastercard and Dream Payments introduced a set of APIs allowing insurance companies to optimise their damage report procedures and feature instant payment services. The insurance company Travel Insured International will be the first to rely on Dream Claims Payments API and Mastercard Send for their repayment solution. The idea is to digitalise claims and cut the time required for payment of compensations.
INTERNATIONAL – After a three-month test phase in the US, PayPal is rolling out Smart Payment Buttons globally. These "smart" checkout buttons let merchants customise their payment options, according to per-market specifics.
Connected Objects
UNITED STATES – Amazon reports that their voice-based assistant Alexa now works with more than 3,500 brands and over 20,000 connected devices (compared to 4,000 earlier this year). This device is compatible with an increasing number of non-Amazon tools, which could mean that it might become even more successful.
UNITED STATES – Amazon is expected to introduce eight new Alexa-powered connected devices, including a microwave oven, a video/audio amplifier, a subwoofer and a Bluetooth connected device for cars (Echo Auto). This announcement stresses the group's interest in connected homes, as well as new use case for their voice-based technology: it now reaches way beyond the initial Echo speaker.
Mobility
UNITED STATES – Visa and General Motors will be co-sponsoring a mobility-focused Hackathon during the Los Angeles Auto Show in November. This challenge will mostly be dealing with reducing congestion, emissions and building in-car payment solutions, as well as improving the overall driving experience.
FRANCE – The operator Easytrip is joining hands with Gireve, an interoperability platform for electric cars charging (Groupement pour l'itinérance des recharges électriques de véhicules), to increase the number of available charging stations for kiWhi Pass (access and payment card by Easytrip for electric cars). Their drivers will then have access to roughly 26,000 Gireve charging points.
FRANCE – Ingenico joins Visa Ready for Transit and will be working with Visa Global Transit to craft ticketing solutions for public transport operators. Ingenico also plans to introduce dedicated payment terminals in 2019.
FRANCE – The French start-up Skydeals –which focuses on travel retail– proposes an in-flight marketplace for travellers. This solution will be tested in November by three airline companies.
Mobile Services
CHINA – Xiaomi is getting ready to launch their UPI-compliant payment service Mi Pay in India. Tests are underway and the smartphone maker would be waiting to be granted authorisation by the RBI. Partnerships are already in place with local lending companies: more competition for Paytm, Google Pay (ex-Tez), WhatsApp, etc.
UNITED STATES – Bank of America Merrill Lynch introduces a mobile wallet for their corporate customers, enabling them to store commercial and business cards, as well as to pay for business-related purchases through Apple Pay, Google Pay and Samsung Pay.
FRANCE – Crédit Mutuel-CIC will be joining Paylib by the end of 2018, alongside BNP Paribas, Société Générale, La Banque Postale, Crédit Agricole, Arkéa and BPCE. CIC customers will first be able to access Paylib en ligne and Paylib sans contact, via the Lyf Pay app. Paylib entre amis will be made available later.
UNITED KINGDOM – ING's budget management app Yolt announces they are integrating data from nine British groups (CMA9). Yolt now has access to information from 18 institutions, through their APIs.
Source: ADN'co Payments Insight