News in Brief – January 2018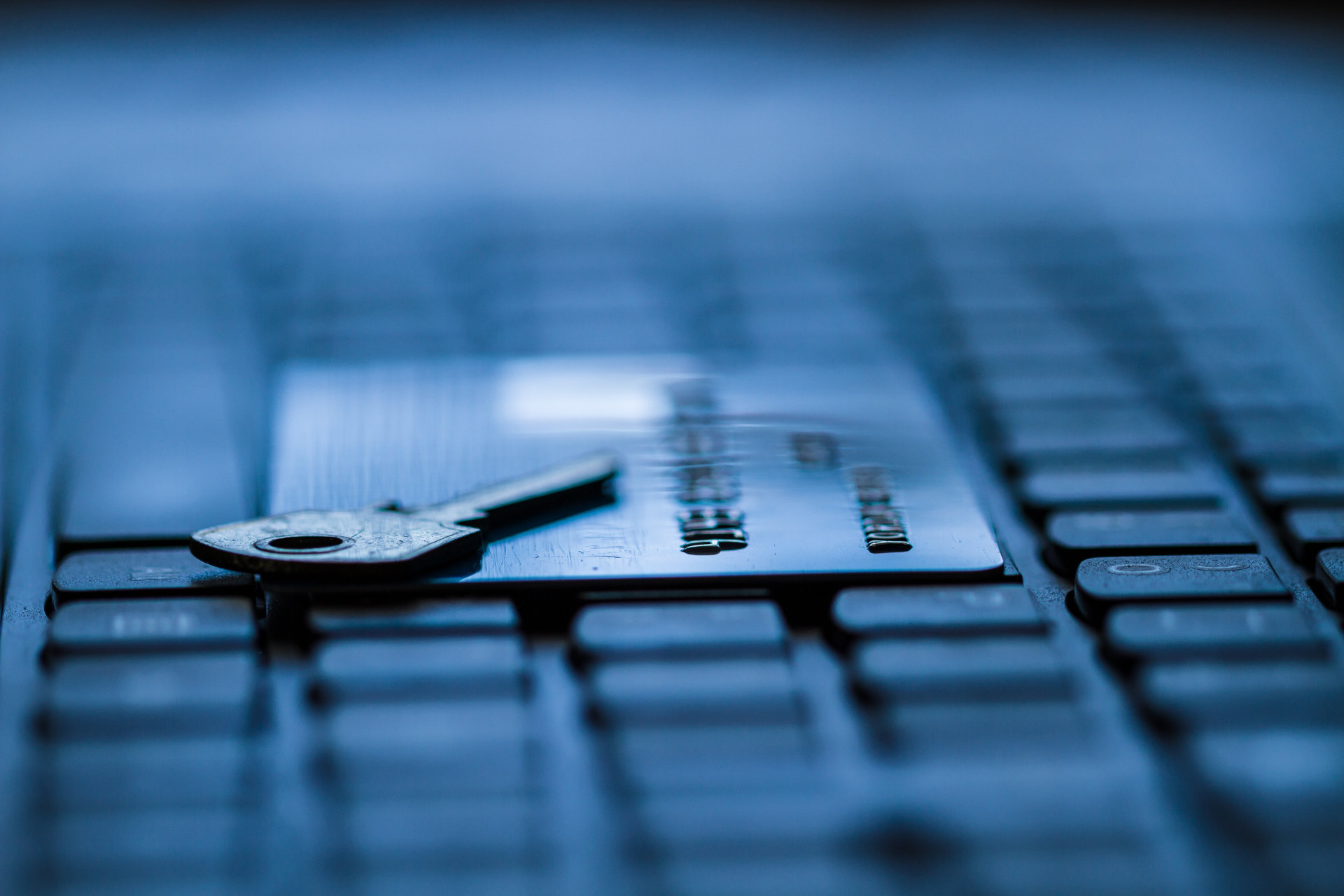 Players' Strategy
CHINA – Ant Financial partners with EMVCo to boost their platform internationally. Their list of technical partners includes Truxtun Capital (Switzerland), NTT Data (Japan) and CTC Advanced (Germany). This agreement could lead EMVCo to integrate Alipay.
UNITED STATES – The MoneyGram / Ant Financial merger faced rejection from US federal authorities under "national safety" reasons. Their discussions have then been put to an end. Ant Financial and MoneyGram are now considering further partnerships by way of mutualising their skills, even if no merger can happen.
INTERNATIONAL – Google is unifying their payment features Android Pay and Google Wallet under the brand "Google Pay". This announcement is consistent with their prior work: payment data stored for their different platforms had been mutualised in May 2017. And the same strategy had been applied in 2013, when the group introduced Send Money, binding Gmail and Google Wallet.
INTERNATIONAL – Ingenico is buying out Paymark for roughly 112 million euros. This New Zealand-based network proposes e-payment services for banks and acquiring entities. This transaction could be finalised in Q2 2018.
AFRICA – Logical continuation of their partnership with Partech Ventures in place since 2011, Edenred announces an investment in Partech Africa. This funds aims for 100 million euros. It seeks to help African start-ups partaking in the digital economy, and likely to have an impact on the mobile payment or e-commerce markets, for instance.
E-commerce & E-payment
INTERNATIONAL – The partnership between ACI Worldwide and Klarna has been expanded, enabling the Swedish service provider to reach further out for ten markets (US, UK, Norway, Sweden, Finland, Denmark, Germany, Austria, and The Netherlands). They may now rely on ACI's network to grow. Their UP eCommerce Payments platform should enable their merchants to add Klarna's "Pay later" and "Slice it" deferred payment options.
FRANCE – The French start-up PayGreen relies on an environmental and affinity approach on presenting an algorithm called Tree, which calculates the carbon impact of e-purchases. CO2 levels are assessed throughout the buying process: from the moment the user orders until the items arrive at his place. Interested e-commerce sites can add this feature to their payment page. Buyers can also choose to pay an equivalent amount to the Reforest'Action association.
Payment cards
UNITED KINGDOM – Curve is making their connected card available to British and Irish individual customers. This offer was initially designed for corporate customers, allowing them to centralise and manage business and personal expenses. Beta tests had been underway for this BtoC version which already attracted 100,000 users (and 50,000 more people on waitlist). They can also subscribe the premium version of Curve card (and associated services) for 50 pounds.
POS Checkout & Payments
UNITED STATES – Starbucks is pilot testing a cashless concept store in Seattle. This outlet only accepts card and mobile-based payments. The fast-food chain already pioneered in the field of mobile payments, and now tries to deal with the cost of handling cash while limiting in-store waiting time.
Cash withdrawals & Deposits
INDIA – The Indian private bank YES BANK partners with Nearby Technologies and the NPCI to propose a cardless, PINless cash withdrawal service, based on the Aadhaar system. This solution is based on the PayNEARBY app, meaning that stores can act as agents for cash withdrawals and deposits. YES BANK ATMs should then be added to this network. Transactions are verified through the Aadhaar number and customer's fingerprint.
Blockchain & Virtual currencies
SPAIN – Dash (issuer of the eponymous virtual currency) partners with the Spanish platform Bitnovo. Their customers may now purchase amounts in dash, as coupons and gift cards with roughly 10,000 stores in Spain, including Carrefour and Media Markt locations. Bitnovo is aiming for Portugal, Italy and the UK, also. Besides their exchange platform, their core business consists in enabling end customers to buy virtual currencies using prepaid media (coupons, prepaid cards, etc.).
INTERNATIONAL – Work would be underway at Telegram to propose a Blockchain platform and virtual currency for their messaging service, and other platforms. Their network, Telegram Open Network (TON), could be subsidised through an ICO, which the company hopes will be historical, as it could reach 500 million dollars in presales, for an overall value of around 3 to 5 billion dollars.
FRANCE – A regional virtual currency is being prepared in Normandy, in addition to other local currencies. An official announcement should be made in Q1 2018. In France, roughly 40 regional currencies are already in circulation. By virtue of the Hamon law on social and solidarity economy, they are considered as favourable to the focal, environmental and economic transition: shorter circuits, local partner stores, etc.
CHINA – Baidu unveils their own "Blockchain-as-a-Service" platform and plans to propose it to third-party companies, enabling them to access their infrastructure for payments, transactions' monitoring, digital billing services, credits and insurance management, or financial audits. Baidu follows in Tencent's footsteps since their BtoB Blockchain platform, TrustSQL, was presented in May 2017. An announcement by Alibaba would also be pending.
INTERNATIONAL – A French entrepreneur just launched Paypite, a crypto-currency for French-speaking countries. His project comes with an association in charge of supporting the technology behind this new currency. The idea is to eventually propose free international money transfers, payments and micro-credit facilities for 274 million French-speaking people worldwide. For now, 1 paypite is worth 0.15 euro.
EUROPE – The Luxembourg-born neo-bank Hush kicked off an ICO on January 22nd. They intend to raise 10 million euros in the form of USH tokens. Hush should then apply for Payment Institution status. This neo-bank stands out as they made room for crypo-assets at the heart of their business model. Their customers should be able to manage a wallet for virtual currencies. As for their tokens, they will for instance be used to reward interactions in their community.
UNITED STATES – The e-payment specialist Stripe announces they will no longer be processing Bitcoin-based transactions. Their decision can be accounted for by the fact that both delays and costs for handling these operations have gone off these past months, given the current context of extreme volatility in their prices. Stripe was one of the first payment platforms to have started accepting bitcoins back in 2014. Considering both these factors, the processor deems that Bitcoin has no future as a means of payment.
Connected objects & Cars
AUSTRALIA – Bankwest is preparing an NFC connected payment ring, called Halo. This wearable is available for presale, and will be charged 39 dollars; it has been tested with 400 of their employees in 2017.
FRANCE – Ingenico partners with NAVYA (which specialises in self-driving cars) to include a 15 inches connected screens in their "Autonom Cabs". These screens are NFC equipped and will enable the users to pay for their rides. Car sharing, Click and Collect and located couponing services have been considered.
Mobile services
FRANCE – Société Générale and Boursorama are getting ready to propose Apple Pay to their customers. No official launch date yet, but their announcements should soon be made. The list of Apple Pay supporters in France already includes: BPCE, Banque de Savoie, Crédit Mutuel, Carrefour Banque, Orange Bank, N26, Boon and Lydia.
BELGIUM – ABN Amro just left the coalition behind Payconiq: the credit transfer-based interbank payment and loyalty solution. Their choice hasn't officially been explained, but they have been focusing on rolling out Tikkie for years. Tikkie is their own mobile payment app (also based on credit transfers); it now has more than one million customers. Payconiq, for its part, has recently been launched in Germany and in the Netherlands.
UNITED STATES – Alibaba's payment solution Alipay is now accepted in Lacoste stores in the US. This new partnership lifts the number of US-based merchant acceptors up to 180,000 locations. And again, this solution aims for no less than four million Chinese travellers visiting the States each year.
Source: ADN'co Payments Insight