News in Brief – August 2018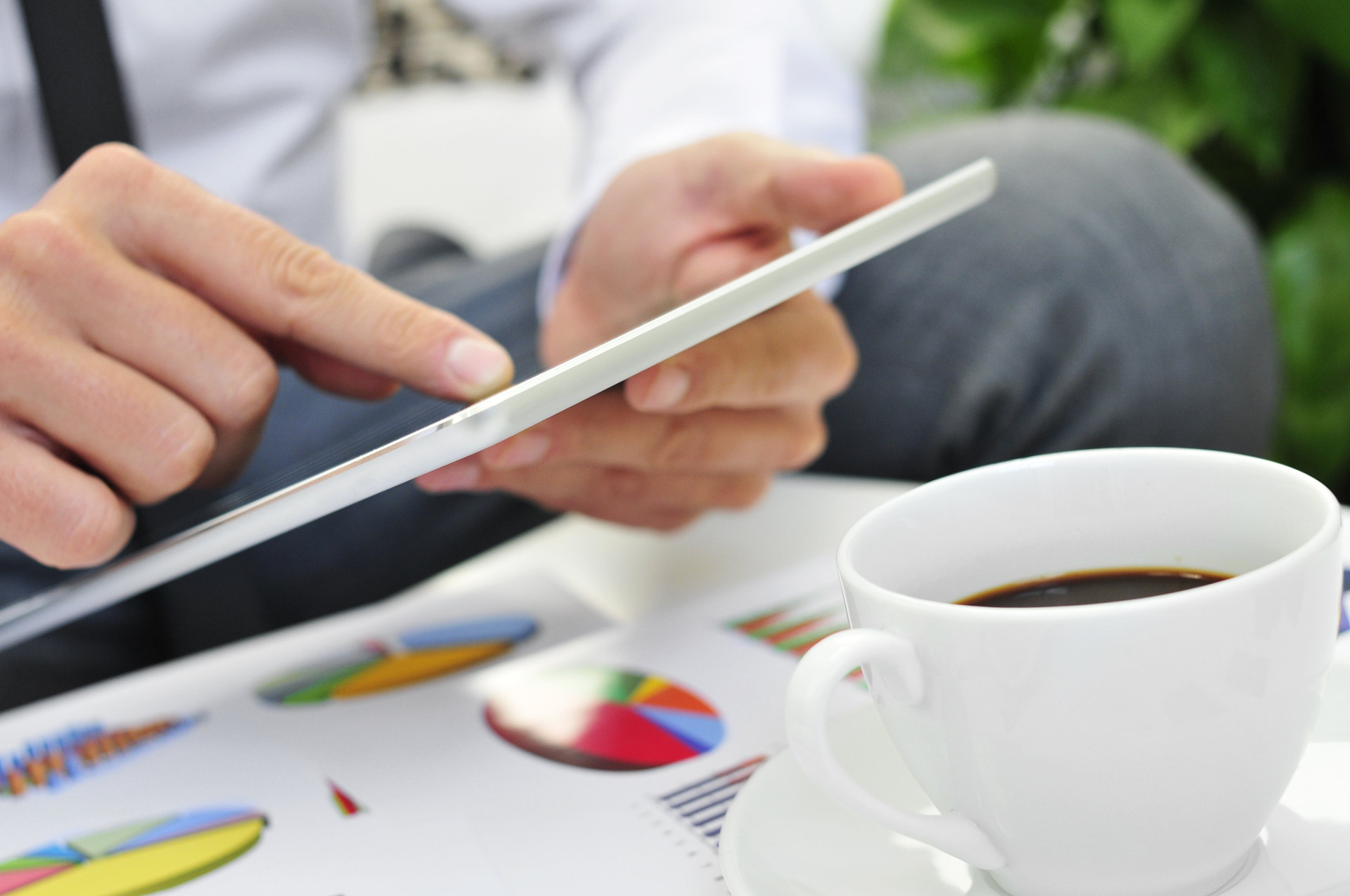 Players' Strategy
FRANCE – HiPay releases their results for H1 2018, reporting €13 million turnover (+12%) and €1.3 billion processed transactions (+37%). They have attracted roughly 600 new customers.
JAPAN – Rakuten enters a restructuration plan which will impact their activities in Japan and abroad. This shift will lead them to create four "per-market" subsidiaries for e-commerce, mobile communications, financial services and other activities. The group now deals with roughly 70 industries, from e-commerce to mobile communications. They also include a travel agency, a brokerage consulting service, etc. In the meantime, Rakuten announced +60% year-over-year net profit and +16% in turnover.
UNITED STATES – According to rumours, Facebook would be discussing with some American banking institutions (such as JPMorgan Chase, Citi, Wells Fargo and U.S. Bancorp) to be provided access to their customers' data and expand their range of Messenger-based services. There hasn't been any confirmation yet, but this request would involve customers' card payments and account balances.
INTERNATIONAL – GoCardless aims for international reach with Xero. They intend to address Australian SMEs, enabling them to automate payment collection and reconciliation via Direct Debit. The idea: help them improve cash flow management and reduce administrative hurdles. This announcement is consistent with a partnership, in place for roughly 18 months, and initially focusing on the British market.
INTERNATIONAL –  The FCA is preparing a global sandbox for financial services to provide all institutions with the means to develop and experiment innovative universal tools, avoiding that they should have to deal with regulatory issues specific to each country. This open and international network –called GFIN– already includes eleven global regulators. AI and Blockchain technologies are among considered trends.
THE NETHERLANDS – Following a successful IPO in June, Adyen's stock prices reached €580 (compared to €240 euros when they got listed and €455 a few hours after). Their H1 2018 results show progress, with net profit of over €55 million in the end of June (+75 % year over year) and €156.4 million turnover (+67%). This Unicorn is now valued at over €17 billion.
FRANCE – Hello Bank! (subsidiary of BNP Paribas) redesigned their online portal and added an aggregation service for external bank accounts in partnership with Budget Insight. Their customers can now import information held with other institutions. This announcement is consistent with the group's overall strategy: BNP Paribas introduced a similar service in April this year.
GERMANY – Deutsche Bank acquires a stake in ModoPayments to add non-banking offers to their range of BtoB and BtoC services. This FinTech's list of customers includes Bank of America, Verifone and Mastercard, for instance.
INTERNATIONAL – Warren Buffett –through his investment company Berkshire Hathaway– would be considering a 25 billion rupees investment (more than €306 million) in Paytm's parent-company One97 Communications.
EUROPE – Germany's foreign minister is looking into crafting an interbank system independent from SWIFT for sending bank and payment information (since this network is US-controlled). According to some observers, this could contribute to developing crypto-currency markets, as well.
FRANCE – Variations have been affecting Ingenico's stock prices as one of their main markets (Asia-Pacific) is undergoing changes. Among impacting fact, Amazon is making progress in Japan.
Processing
UNITED STATES – Square keeps focusing on reducing card processing time. They already managed to get processing time down to three seconds, and just announced their contactless and chip POS readers and registers can now process chip cards in two seconds.
Instant Payment
EUROPE – The ECB will launch TARGET Instant Payment Settlement (TIPS) on November the 30th. This service stands out as an extension of TARGET 2 enabling banking customers to make Euro payments in real time. It will apply to the entire EU community. The cost per transaction has also been set (€0.002 for the first two years). Some partner banks will be starting test phases in the end of August.
INTERNATIONAL – SWIFT is testing their near-real-real-time cross-border transfer service in Australia using gpi and the domestic network New Payments Platform. Tests have also been run earlier this year with institutions in Australia, China, Singapore and Thailand.
E-Commerce & E-Payment
INTERNATIONAL – REX: even if 50 million units of Amazon Echo devices were sold, it appears that only 2% of the users rely on Alexa for their purchases (source: The Information). And only 10% (out of these 2%) would have used this voice-based assistant more than once to pay. [Reminder: the market for voice-based assistants may, however, amount to $40 billion by 2022 (source: OC&C Strategy Consultants).]
JAPAN – The Japanese start-up Paidy announces an investment from Visa and could be preparing new payment services. Paidy crafted a cardless payment and credit system for online transactions. They claim roughly 1.5 million active accounts and aim to attract 11 million customers by 2020.
Payment Cards
FRANCE – In the end of July, BNP Paribas claimed that more than 30,000 premium Nickel Chrome Mastercard had already been distributed. BNP Paribas reports 85,000 account opening procedures over Q2 2018 for Nickel (vs 75,000 for their other subsidiary, Hello Bank!).
UPDATE: Nickel just exceeded the million customers' milestone. This service launched 5 years ago was bought out by BNP Paribas in 2017. Their goals have so far been achieved. Nickel can count on a network of over 3,600 partner stores in France.
UNITED KINGDOM – The British FinTech Flux –which focuses on issuing paperless receipts– partners with the fast-food chain itsu. A pilot phase will see itsu propose paperless receipts in all their stores throughout the UK. Cardholders from Flux's partner banks will be able to sign up to be sent their receipts in their m-banking app. Flux's list of partners includes Barclays and neo-banking players, such as Starling Bank and Monzo.
Fraud Prevention & identification
FRANCE – A data breach recently impacted 69,000 customers from Crédit Mutuel Massif Central, affecting their personal data (name, post address, e-mail, phone number, subscriptions of members' shares, etc.). The issue was spotted in May: no banking incidents would have been noted so far.
UNITED STATES – CLEAR announces a partnership with the Seattle Seahawks (football), Mariners (baseball) and Sounders FC (soccer), enabling their fans to access various services and areas via fingerprint recognition. The point would be to build a connected environment encompassing entrances, seats, payments, etc. identification services designed by CLEAR have already been selected by 38 airports and stadiums in the US.
INDIA – The State Bank of India (SBI) is crafting a multimodal biometric authentication service (fingerprint, voice and face recognition) for identifying their customers when using their apps. They will also apply this biometric authentication process to UPI transactions.
POS Checkout & mPOS
UNITED STATES – Square takes another step towards including developers with Square Reader SDK: a set of tools allowing third party players to design and propose innovative POS checkout services. Interested developers will have access to Square's hardware to address niche market needs.
UNITED STATES – A new Amazon Go store opened its doors on August 27 in Seattle. This retail outlet is slightly smaller than their first store, has a kitchen and does not sell alcohol. It still serves some sandwiches and snacks made of local products. Amazon would be considering opening seven Amazon Go stores in the US by the end of the year.
Blockchain & Virtual Currencies
HONG KONG – Unikeys and MeReal Biometrics introduced the UKey biometric card for crypo-currencies (Bitcoin, Bitcoin Cash, Ether and Litecoin). This tool embeds a fingerprint sensor so the cardholder's biometric pattern can be compared with the template they stored to the card's SE beforehand.
UNITED STATES – Capital One will be relying on a Blockchain for customer authentication processes. A patent was files in June 2017 and additional sections were submitted in August 2018. The point: enabling customers to authenticate on several platforms while limiting the amount of data getting shared.
Connected Objects
FRANCE – E.Leclerc unveils a service based on Google Home and the associated voice assistant. This tool, called "mémo courses", lets their customers get their shopping lists ready via voice command and add items to their virtual Leclerc Drive shopping cart. More specific information (brands, quantities, etc.) are to be specified when completing the order via their customer portal. Their purchasing history could later be used to select items via the voice-based assistance directly.
Mobile Services
UNITED STATES – Apple Pay will soon be accepted at 7-Eleven and CVS (historically reluctant to integrating it as they used to support MCX CurrentC and even launched CVS Pay back in 2016). Also, Apple Pay could hit the German market in the months to come.
FRANCE – Société Générale proposes "Paylib entre amis" for P2P transfers from their mobile app (under the "Transferts et Virements" tab).
FRANCE – BNP Paribas would be planning to integrate Apple Pay in the months to come. Apple Pay may also be added by Ma French Bank (La Banque Postale's mobile bank) early next year.
UNITED STATES – Apple Pay is now accepted in 750 stores Costco. Their gas stations could also be covered later.
MALAYSIA – WeChat Pay lands in Malaysia (their 3rd market in Asia after China and Hong Kong). Among featured services, their users can transfer money to other users (in their contact list) and pay in stores using offline mode. WeChat would also be planning to implement a local payment service, but, to this end, will have to find a partner bank in Malaysia.
SOUTH KOREA – Three years after their official launch, Samsung Pay becomes available in twenty countries. This wallet now has 1.3 billion transactions and roughly 2,000 banking partners.
Source: ADN'co Payments Insight