Money transfer
Payment
International
Money Transfer: Walmart Partners with MoneyGram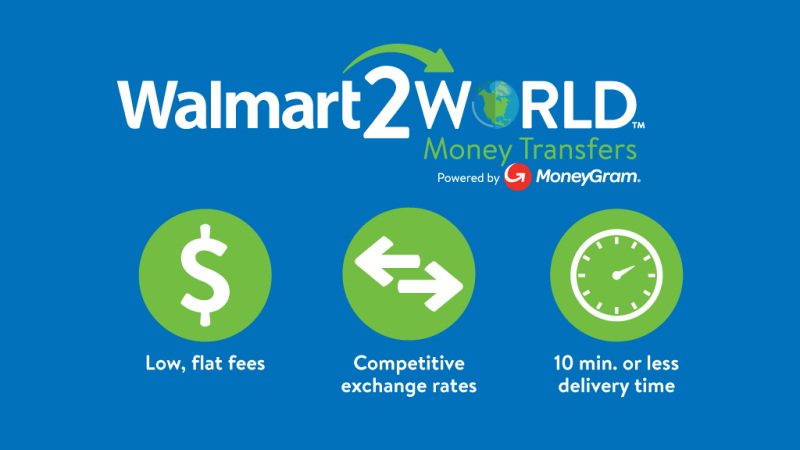 Walmart relies on a new money transfer service to further expand their range of financial options. This US retailer just announced a partnership with MoneyGram on launching an instant, low flat fee, transfer service for their customers. This option is mostly meant for unbanked and underbanked segments.
This new solution, called Walmart2World, is being added to their existing domestic money transfer offer, Walmart2Walmart, launched four years ago. Walmart2World allows its users to send up to 2,500 dollars to more than 200 countries, online and in-store.
The payment would only require 10 minutes to be delivered, and applied prices stay the same regardless of the destination. Walmart2World charges a 4 dollars flat fee up to 50 dollars, 8 dollars from 51 to 1,000 dollars, and 16 dollars for 1,001 dollars and more.
Walmart2World should be rolled out throughout their 4,700 US locations, and be made available online via Walmart.com as well as their mobile app by the end of April. The user may also rely on the online platform to prepare his transfer beforehand and complete his transaction in-store.
Comments – From retail sector to financial services
Many Web players have entered the market for money transfer with ten times cheaper, innovative services. This market used to be held by banking institutions and international transfer companies, including Western Union and MoneyGram. They have then been crafting relevant offers to respond to start-ups' offers. MoneyGram, for instance, partnered with Ripple three months ago to speed up international money transfer processes. Their agreement with Walmart allows them to address even more potential customers. The featured offer remains quite expensive for sending smaller amounts, but become attractive for amounts exceeding 1,000 dollars.
Walmart, for their part, report less than 1% in annual sales derived from their gas stations and financial services. They expect to increase their revenue and improve customer satisfaction through introducing additional services. To this respect, they bet on options that are not yet much covered by banks and meet increasing customer expectations when it comes to choosing affordable money transfer options. Walmart bets on transparent, plain and clear, prices to win a competitive edge. The users may in fact instantly assess the cost of their transfer, and track their transactions in real time.