Mobile cash collection: Smile&Pay raises funds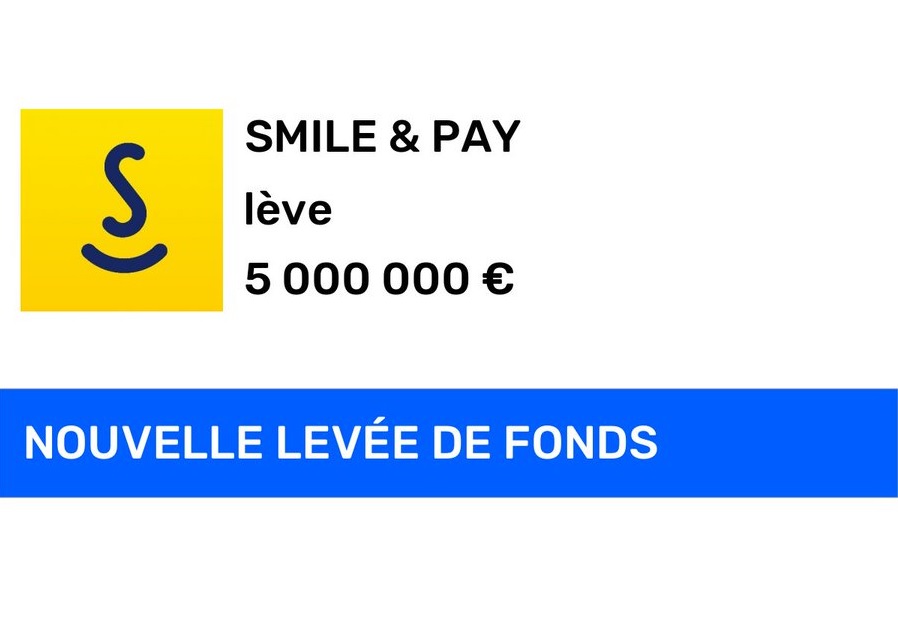 FACTS
The French specialist in mobile card payment acceptance, Smile&Pay, entered the market in 2015, with the financial support of Truffle Capital.
Since then, the solution has come a long way and has just raised new funds to continue its growth, boosted by the health crisis.
Smile&Pay raised 5 million euros, twice as much as the previous round in 2018.
Evolem Start, surrounded by business angels and Truffle Capital, led the round table.
As a reminder, Smile&Pay offers three mobile terminals that can be used to collect payments both online and in store.
Target: craftsmen, restaurants, hotels, health professionals, associations and local merchants.
Customers: Les Restos du cœur, French Red Cross, Woodiz, etc.
In order to differentiate itself on the market, Smile&Pay offers a modular pricing according to several service formulas:

without subscription, for a transaction fee of 1.75% ;
on subscription (€29/month) for a reduced commission of 0.75% of transactions.
In partnership with TastyCloud, Smile&Pay also allows its customers to create an e-commerce website.
CHALLENGES
To move the lines of a market almost exclusively owned by mastodons (like Ingenico): the market is indeed evolving under pressure from players who rely above all on flexibility and lack of commitment. These offers are more likely to appeal to small retailers who cash in more occasionally, given that only 1 out of 2 French retailers today has a bank card reader. Smile&Pay is betting on this trend, as well as on the health crisis that has pushed many merchants to take the plunge of online sales.
In order to adapt to this evolution, Smile&Pay has been offering the Click&Smile offer since December, which allows online cashing in addition to in-store cashing.
Finance its diversification and growth. With these funds, Smile&Pay intends to develop new products (such as payment links and mobile-to-mobile payment); the company will also recruit and finance a larger marketing effort. Finally, it is expected to multiply commercial partnerships in order to distribute its offer more widely. For example, it has signed agreements with Banque Populaire Rives de Paris, Anytime and, most recently, with Monabanq for its PratiqPro offer.
MARKET PERSPECTIVE
Faced with historical players such as Ingenico, which is currently renegotiating its commitment to terminal manufacturing, other players are looking to seduce small merchants. For example, La Banque Postale has just partnered with Neo Systems to offer a similar service to its retail customers who want to be able to cash on the move. Other players, such as iZettle and SumUp, have taken a significant position with this target group. Finally, neo-banks also have their say and are tempted to propose an all-in-one offer to their account holders; this is the case of Revolut, which has also just added QR code payment.
KEY FIGURES (Smile&Pay)
more than 13,000 French entrepreneurs clients
target 2024: 25,000 customers
over €10 million of transactions managed per month and €310 million of transactions recorded since its launch