Mansa Rethinking Freelancers' Access to Credit Offers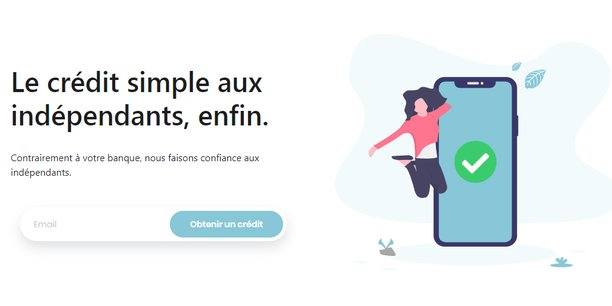 FACTS
Three young French entrepreneurs founded Mansa, a FinTech which focuses on streamlining accesses to credit offers for self-employed workers and liberal professions based on a new scoring model.
They teamed up with Ditto Bank and plan to launch their service by the end of this year. To this end, they raised €2 million from venture studio Founders Future.
Loans may range from €500 to €10,000, over 3 to 18 months, with 2 to 6% APR applied.
Subscription process:

Borrowers' identity verified instantly.
Borrowers' activity fully analysed remotely.
Instant decisioning process and amount disbursed within 24h.
Contract signed digitally via Yousign.
MANSA: Key Figures

Roughly a dozen employees
3,000 pre-applications for loans
Envisions granting 20,000 loans in year 1
CHALLENGES
Providing assistance to a customer segment growing larger by the day. Mansa wants to meet self-employed workers financing needs (car, works, cash flow, etc.) as their income constantly varies and may spring from different sources. Besides, the number of freelancers has been increasing in France: 930,000 people vs 700,000 five years ago (source: Eurostat).
Rethinking the scoring model to match the labour market's evolving reality. In order to meet these customers' needs, a scoring process has been designed, making it possible to anticipate their revenue as well as its regularity using on API-based analysis of their banking history.
Becoming more visible. Mansa intends to gain popularity while building customers' trust. They teamed up with independent workers' communities, including Kapten, Comet and the Sacem.
MARKET PERSPECTIVE
Mansa would soon be aiming for additional markets in Europe and may be considering another funding series for 2020.
Other players also started focusing on lending offers for self-employed workers including Finfrog and BNP Paribas Personal Finance with a platform for Uber drivers. Finfrog partnered with Brigad on providing financing options for freelancers in the catering and hospitality industry.
With a similar goal in mind, Malt, Qonto and Alan joined forces to launch Sesame, a service for freelancers.