Luko chooses GoCardless as automated payment solution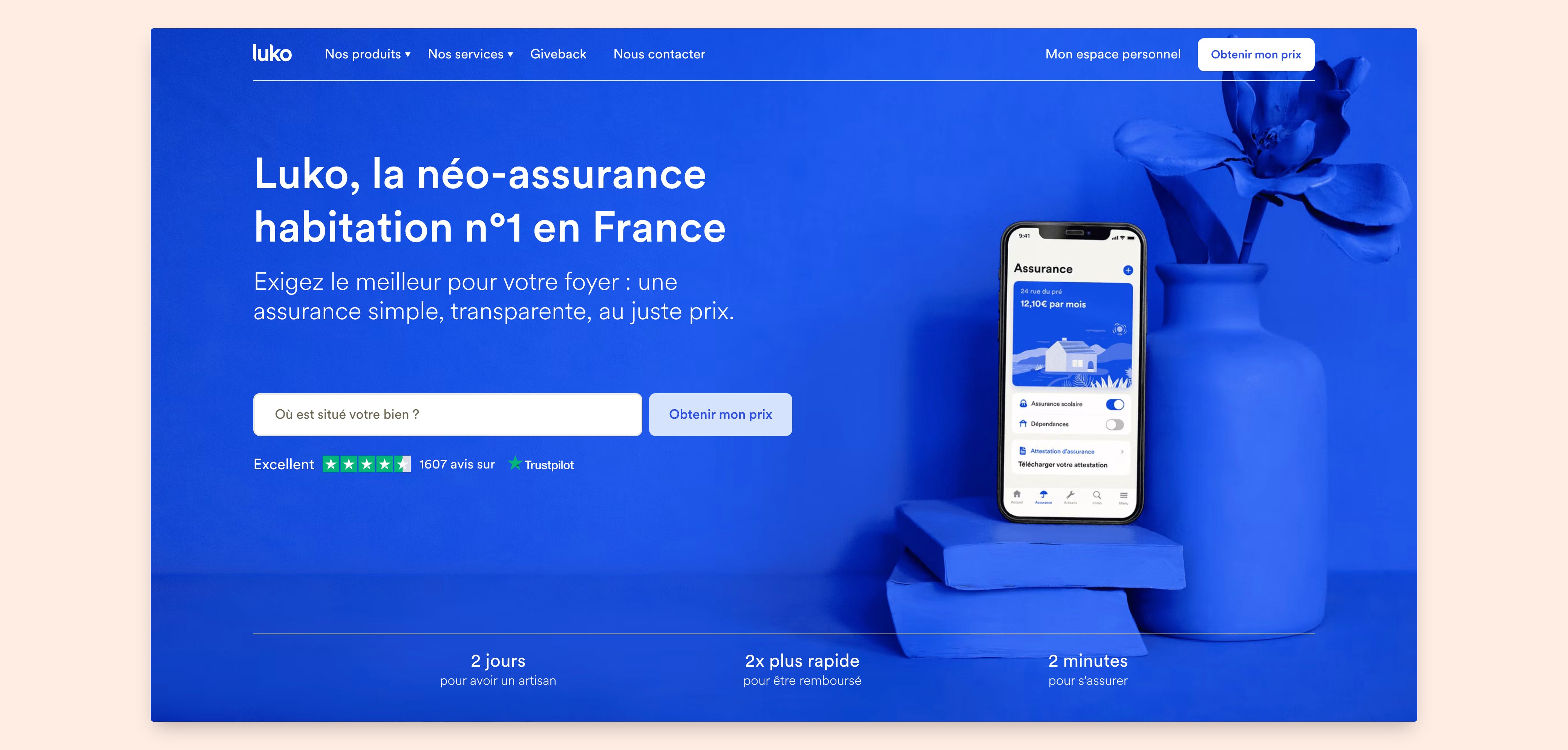 Luko selected GoCardless as an automated payment solution that could integrate with its existing systems to reduce costs, while promoting overall operational efficiency and customer experience.
FACTS
The challenger's primary objective is to provide all the services of an insurance company, but at a lower cost and in a fully digital way.

Payments are among the highest costs associated with serving customers.

New Luko customers now make an initial one-off payment by card before setting up a direct debit mandate via GoCardless for their subsequent recurring payments.

Luko's systems take over with a direct connection to the GoCardless API, which allows for automated payment requests, payment status updates, and the creation of new mandates.
Customer base doubled in just one year to over 200,000 users

Luko processes over one million payments per year
CHALLENGES
Reduce costs: To keep up with business growth, the high cost of card payments was becoming unsustainable, particularly due to a highly manual process that was prone to failure if the card expired or the cardholder's details changed.

Reduce payment failures and complaints: Half as many failed payments thanks to GoCardless. The company claims to have saved more than 50% on bank rejection fees.

Focusing on its core business: Devoting all its energy to what it does best: transforming the insurance market. Luko has big ambitions. To achieve this, it has fully understood the benefits of having strategic partners at its side.
MARKET PERSPECTIVE
The already strong growth of the AssurTech (Luko was recruiting 100,000 new customers in 2021 alone) will be reinforced by the acquisition of the German player Coya, allowing it to take over a portfolio of nearly 300,000 customers (220,000 Luko customers and 80,000 Coya customers). Targets have already been set to enable the group to pass the one million customer mark by 2023.

For its part, GoCardless is weaving its web among alternative players, as evidenced by its recent partnership with Klarna, and is increasing its valuation since the FinTech recently announced a new round of funding that enabled it to exceed the billion mark.