Credit
Innovation
United Kingdom
LayBuy Adds Pay Later Option in Europe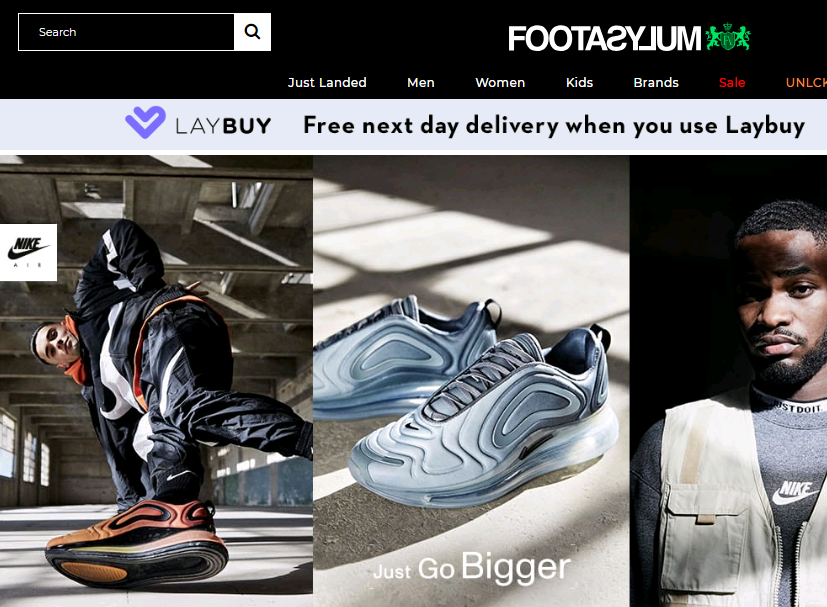 FACTS
New Zealand-based payment service provider LayBuy lands in the UK in partnership with the Footasylum (retailer selling clothes and shoes) as well as roughly 100 other smaller brands.
Through this partnership, Footasylum will be featuring a buy now, pay later option for their customers, enabling them to split their transactions into six interest-free weekly payments when purchasing items online.
How it works:

When purchasing an item, the customer opts for LayBuy's payment service
He then connects to his LayBuy account or signs up to proceed on with his order in just a few seconds. At this point, his creditworthiness is assessed by Experian
If approved, he is assigned a spending limit of between £60 and £720
He pays a fraction of his cart amount right away. If he intends to spend more, the difference can be paid cash
The following payments are automatically debited on a weekly basis

Also, if the user falls behind on his payment schedule, his LayBuy account is immediately frozen.
For now, this option is only available online but should apply to in-store purchases from Footasylum's 70 UK high street stores later this year.
CHALLENGES
For LayBuy, the idea is to provide fragile customers or employees paid on a weekly basis with a reasonable way to spread their payments.
Another way to pay for customers. With this buy now, pay later service, they also intend to enter the market for deferred payment and stand out as an alternative to credit-based instalment options, including Klarna's solution.
According to LayBuy, merchants who opted for their payment solution observed a 30% increase in customer acquisition rates and 50% increase in online and in-store conversion rates.
KEY FIGURES

3,750 merchants
375,000 customers in Australia
MARKET PERSPECTIVE
Since launch over 2 years ago in New Zealand, LayBuy reports more than 3,750 partnerships with online and brick-and-mortar stores, including their largest agreement to date with the UK-based Footasylum.
LayBuy also plans to enter the US market before the end of the year.
Their business model relies on charging a fee to their merchants on each transaction conducted through their platform.