Kapsul: Money-Back Guarantee by Société Générale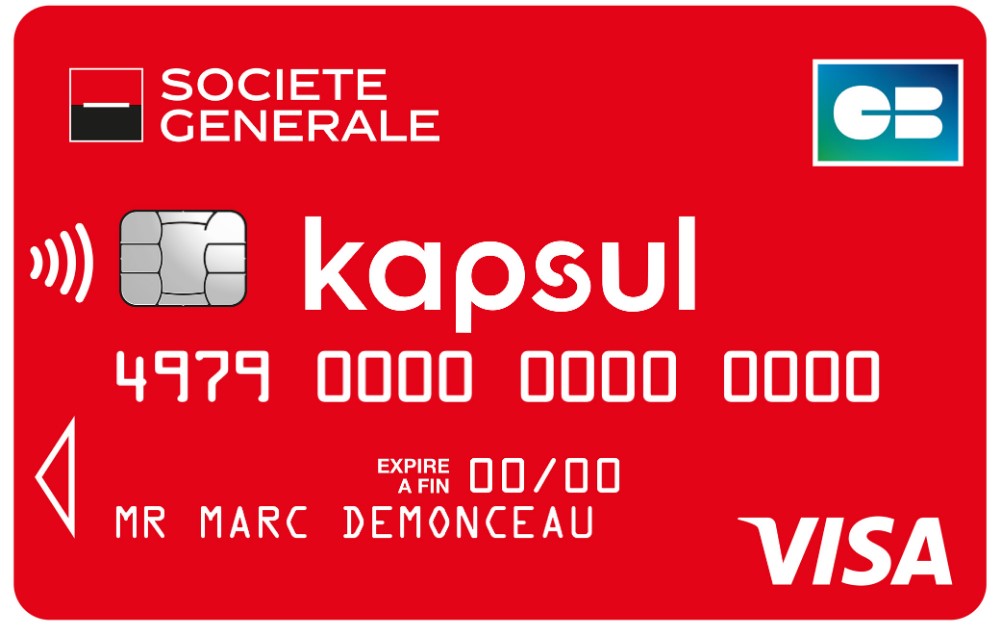 FACTS
Société Générale introduces a low-cost bank account on an already crowded market with an entry-level offer called Kapsul, complete with value-added services, including a cashback programme.
Targets: customers paying attention to offers' prices, satisfied with an entry-level offer and used to digital channels.
Features:

Current account
International Visa card without authorised overdraft (€1,000 in payments per month and €300 in cash withdrawals each week).
Advisors in branches to handle complex operations (basic services performed in branches when they may be conducted online are charged €5).
Digital account management services, incl. a dedicated mobile app.
Money-back guarantee: if not satisfied with the service, customers may switch to a higher-level offer or ask for their money back (the first 12 months, €24, are then refunded).
Cashback on card-based purchases.

This product should be rolled out on January 28 and is in line with the bank's transformation plan by 2020.
KEY FIGURES

Cost: €2/month
1,700 branches selling Kapsul
Profit expected by 2022
Kapsul might help Société Générale increase their customer base by 10% (currently: 7M customers)
Cashback programme launched in October with CDLK: €300,000 reserved for 60,000 customers
CHALLENGES
Société Générale lands on this market later than other institutions, but their low-cost offer packs in value-added services, a cashback programme and a money-back guarantee. They try to address competition issues through providing their customers with access to human advisors available via instant messaging or by making an appointment online.
Digital approach. The group's branches are available to Kapsul customers, but only meant to help them carry out complex operations (credit or savings, for instance). As day-to-day services are charged, their advisors have more time to deal with value-added operations.  
Addressing market pressure. Back in 2018, Société Générale started addressing competition from new banking players with Sobrio. Yet, this offer was charged €6.20/month, i.e.: more expensive than services featured by challenger banks or low-cost specialists. Kapsul is meant to address this issue.
MARKET PERSPECTIVE
Competition from neo-banks, telcos or other retailers is partly questioned by long-standing banking players' pressure on their own market. These new entrants don't always hit success, but they reshuffle the game, causing established rules to be reconsidered with their low-cost, highly accessible offers.
Banking institutions (LCL, Crédit Agricole, La Banque Postale, BPCE, BNP Paribas) started committing to adding entry-level products so they could withstand competition from these .
Société Générale further compartmentalises their service range with an option matching rival pricing scales.