Just, the french one-click payment startup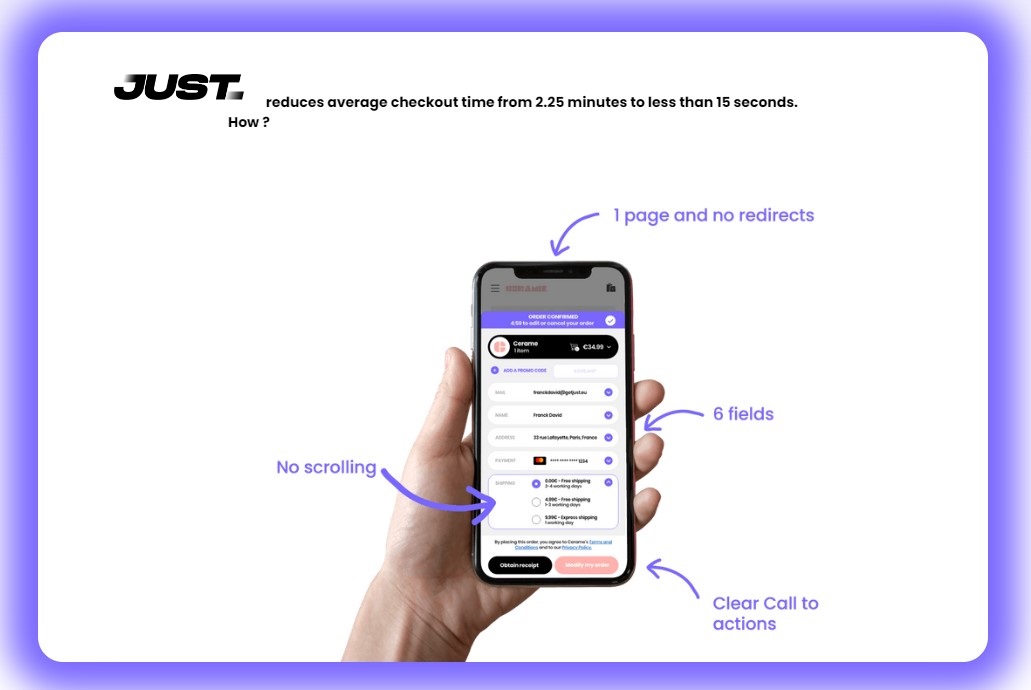 Just is a French fintech, launched at the beginning of the year, which proposes to simplify the payment process, reduced to a single click, by authenticating oneself on the browser. It has just raised €3 million to establish itself on a buoyant but also very competitive market.
FACTS
Founded in 2021 and launched at the beginning of the year, the start-up has just raised three million euros from Otium Capital and business angels including Didier Valet (former deputy CEO of Société Générale) and Jon Oringer (founder of Shutterstock).

Just's solution is universal. It works on the Web and mobile applications regardless of the type of hardware.

Just deposits a cookie that associates the user with the browser and device they are using. When a user shops online, and wants to pay with one click at a Just client merchant, they do not need to create an account or fill in a registration form.

For the time being, it is only connected to credit card networks, as this is the most common payment method.

About 60 e-tailers already trust the young startup, mainly Internet-based brands such as Le Slip Français.

Just charges a commission of 1.4% and 25 cents per transaction and is targeting large groups to increase its volumes, with the hope of one day becoming profitable.
CHALLENGES
Improving conversion rates: Just claims that its customers have seen a 19% increase in their conversion rate, an 11% reduction in cart abandonment and a tenfold reduction in the time it takes to complete a purchase. And about 25% of their transactions are on Just.

Removing obstacles: One of the weaknesses of one-click payment is fraud, which is higher than for more traditional transactions (registering a bank card, IBAN, etc.). The work involved in integrating it into e-merchant sites is also tedious. Some fintechs, such as the American company Fast, have paid the price, preferring to concentrate their efforts on acquisition and marketing, and the startup has accumulated debts, until it filed for bankruptcy last April.
MARKET PERSPECTIVE
Since Amazon made its patent public in this area in 2017, start-ups have been created specifically for this segment, which had previously remained a private preserve. Paypal offers its own one-click payment solution and Mastercard has developed a click-to-pay solution. However, small players are now more interested in alternative payment methods such as account-to-account payments, which allow them to profit from reduced fees.