Players' Strategy
United Kingdom
In brief: Lemonade launches in the UK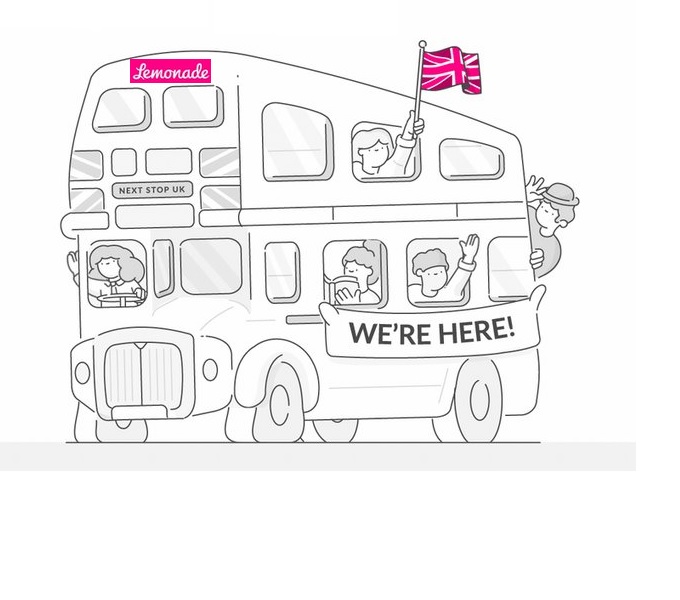 After a break, FinTech Lemonade is continuing its expansion around the world. The US-based online insurance start-up will now offer its services in the UK, re-launching its ambition to go international via Europe.
A new Lemonade site has recently been launched, this time with the "uk" extension, to cover British customers this time.
This opens up a new clientele for AssurTech, which is continuing its rollout in Europe, after its last launch in France in 2020. In addition to the United States, it also covers the Netherlands and Germany.
Lemonade will rely on a local partnership signed with Aviva to ensure its positioning in the UK. It will primarily offer its 100% digital home insurance service there, starting at £4 per month. A low cost rate that allows the FinTech to respect its role as a B-Corp certified public utility company.
In addition to its association with Aviva, Lemonade Insurance NV is regulated by the Financial Conduct Authority (FCA) and subject to limited regulation by the Prudential Regulatory Authority (PRA) in the UK.