In brief: Amazon NFT Marketplace to launch next month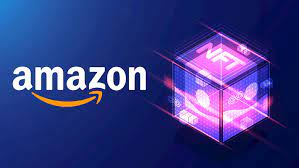 According to source The Big Whale, tech giant Amazon is reportedly set to launch an NFT marketplace next month, with 15 NFT collections already available from the launch date.
Amazon will begin offering approximately 15 NFT collections on launch day itself.
In addition, NFT collections will be available on Amazon's website and can be viewed by clicking on the "Amazon Digital Marketplace" tab.
NFTs will only be purchased through the Amazon account and by credit card.
The NFT service via the Amazon platform allows people who do not have access to crypto wallets like Metamask to purchase NFTs.
The platform will begin offering the service to U.S. customers first and will gradually roll out to other countries.